What is it?
A small set of core field activities (~12) that are the bread and butter of our training methodology.
Delivered in multimedia formats including video, audio, annotated snapshots, and eBooks.
Activities contain:
Technical warmup
How we train to play out of the back
How we train playing off the ball
How we train to attack
How we train to press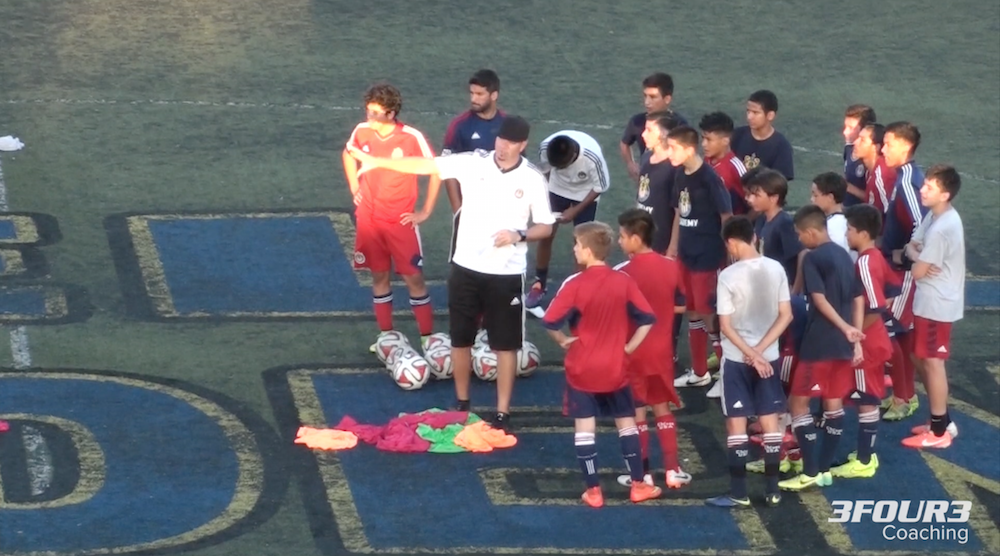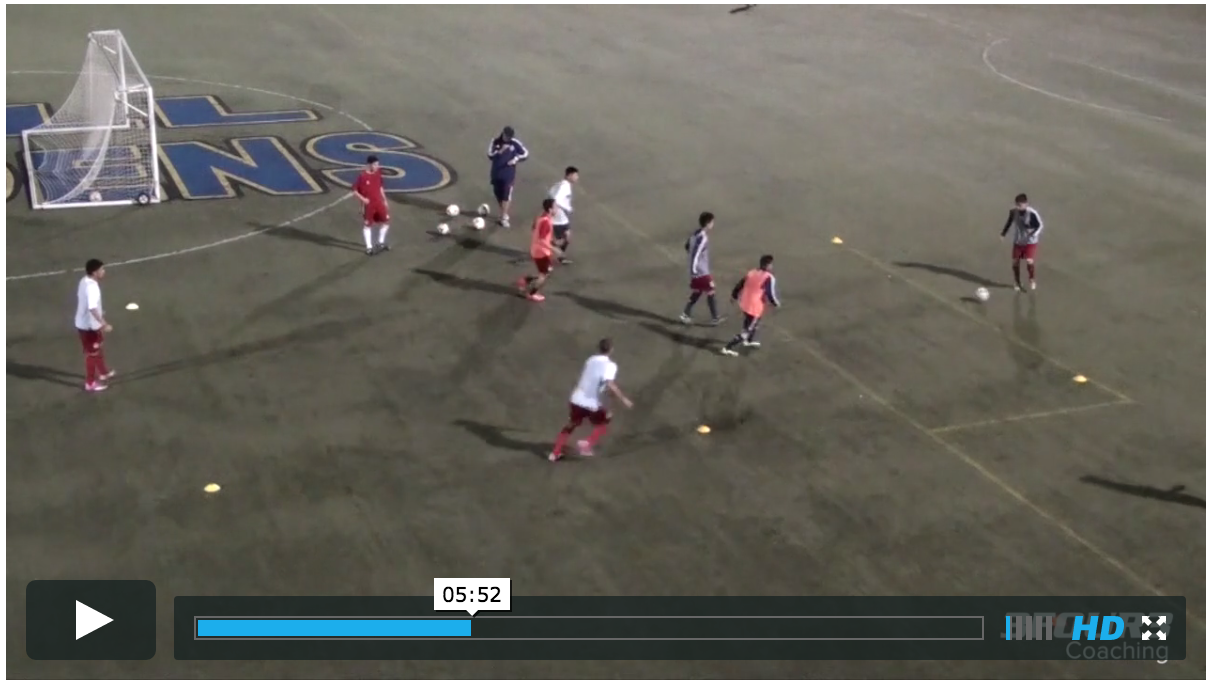 Access to our private forums for collaboration and networking between members.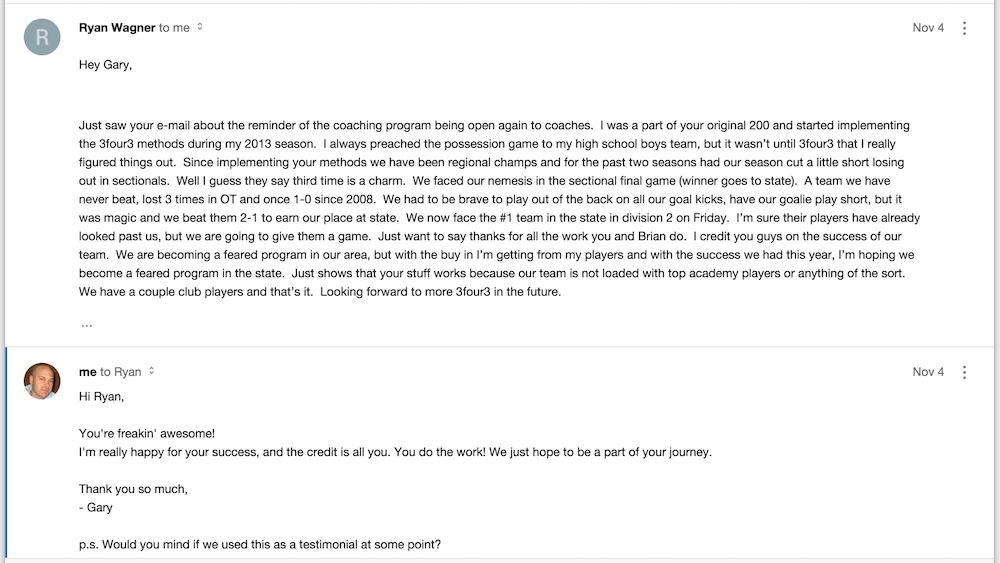 Who's it for?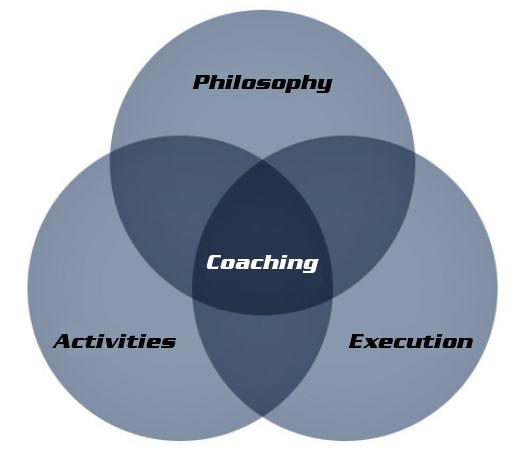 Well, I'll give you the short answer.
It's mostly for coaches who have followed our work via the 3four3 blog, youtube, twitter, or even facebook. And have learned to trust we know our stuff and want to help.
If you haven't followed 3four3, could this be for you?
Absolutely.
But, I would recommend you absorb as much of our free content as you can before making your investment here.
Because you see, aside from gaining trust, the blog helps give you a base as to what our philosophy is. And if you don't share much of that, then the activities + execution (our methodology) won't be in alignment with your views on training.
Furthermore, if you think you already know how to do this possession business, or that its successful execution has little to do with your coaching, then this is not for you.
Our online materials are starting you off with 101, the core, the foundation, the stuff we still do to this day with our teams. It is over time, that we'll layer in more complexity.
You, your teams, and your players must first reach a level of mastery with this foundation! Then you can build on top with further detail.
I can't emphasize this enough: If you think you've already got the foundational stuff down, your mentality won't be right for this program. You'll think it too 'simple', and not a match for your coaching sophistication.
But, if you're not a master … if your teams aren't executing that possession game as you'd like it …. if you're like Brian and myself and believe so much more is possible, then:
Gary and Brian, Are you kidding me? A Barcelona education one cool remove from Nou Camp and La Cantera? What was the cost- $200 something? You guys are crazy and unbelievably generous. What I saw on that video from my personal computer was the beginning of the revolution televised. Soon you will be preaching from stage with hundreds and hundreds- hopefully still ripping the Converse too. Thank you. I can't wait to someday shake your hands man to man- hopefully sooner than later.

Joel Lorah
What Age Groups?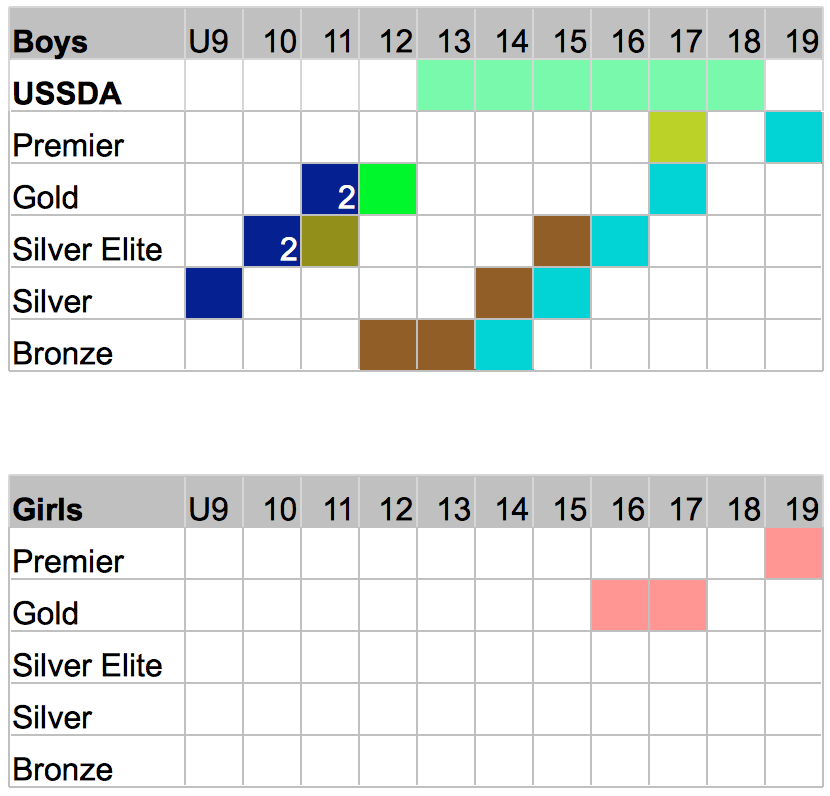 We have applied this methodology successfully from U9 – U19, at all levels of play, and to both genders.
The image here shows an experience matrix with some of the levels we've coached.
The tactical activities contained in this initial offering are all done in the context of 11v11. Even more specifically, the 4-3-3 system of play.
New Material
So how often will we add new – or updated and further refined – material?
Here again is why I suggest this membership is for coaches who have been with 3four3 for a while. They know that we drip out new content very slowly. They have an idea that our philosophy states there are no silver bullets to becoming a legit coach. It's a journey.
And our philosophy on coaching education is the same: A slow and deliberate journey.
Doesn't matter if you or Guardiola is coaching your team, if you don't fully commit to LONG TERM & properly coached repetitions of the same exact training activities, you can not expect weekend execution.
Our experience tells us it can take at least 6 months to a year (depending on your coaching level and roster level) of seriously implementing the initially available set of activities for your team to show signs of consistent match-day execution.
With all that said, we're on a yearly cycle.
When you become a member, you receive Year 1 material – the foundational framework.
Core activities offered for year 1 of the program:
Classic circle keepaway
4v0 and 4v1 rondo
3v1 rondo
Double rondo
Simple 's-pattern' warmup
Possession out of the back (back 5)
Possession out of the back (goal kicks)
'Losing your man' activity
Attacking pattern 1
Attacking pattern 2
Attacking pattern 3
Midfield pressure activity
Offensive pressure choreography
Year 2 then provides a whole other layer to the foundation.
Single Coach Membership (per year)
$295
Core Framework Activities (~12 total)
Video
Audio of Coach executing activities
Downloadable eBooks / PDFs
Get Started
3four3's Coaching Methodology revealed live and unscripted.
I've been to your excellent Lancaster clinic, I've watched your U14s practice and play, I've even (literally) got the T-shirt. I am 100% IN on this methodology. I've coached since 03 and never have had such clarity and excitement for coaching as I have since discovering your methodology (and watching 3four3 inspired team's like John Pranjic's Righetti). I want to support your massive contribution to the coaching community, and I also want to make fully sure I am teaching this the right way. I had a 6 inch binder FILLED with session plans over the years- I removed every page, chucked them in the garbage. It was liberating. I have began filling it with 3four3-based content. Similar to what Paul Holocher went through, I've seen the light and am ridding myself of the influence of playing under shit academy coaches and listening to the shite spouted at licensing courses. I have demanded more from my players this week than across pre season's combined – and they are responding to this intensity and specific guidance.

Nick Hazell
Gary, Thanks for the response and I am glad the email means a lot to you guys because you guys really deserve the credit! It is amazing to see the sequences pan out on the field of play as a direct result from the drills at practice....Specifically the choreography parts of the attacking patterns and the offensive pressure! Absolutely the two most beneficial in my opinion and most important the level of intensity! We won our first out of state tournament yesterday (Not the highest level of competition but certainly not the worst either) with incredible results including 4 wins 9-0, 8-2, 5-0 and 3-1 in the final.....Quality enough teams that last year we may have lost to or beaten in a very tight match......Parents think I'm some type of genius like Guardiola but the reality is I am just implementing your instructions from the course and the most impressive part about it is I have only been at it with the new drills and new energy level for 2 months or so and only 2 days a week! Thanks again and sorry to take too much of your time but thought you should know the impact you are having! I know you have the forum but a good selling point for your guys when you do the coaching session where you teach clubs and coaches would be a little 'Testimonial' page where you can just point people to the page to see what other coaches are saying about your course! Might be an easy selling point rather than people digging through the forums to find out the material actually does WORK! Thanks again guys and keep up the good work!

Nino Mangione