---
Dates: Summer, 2018 (TBD)
Ages: U9 - U13
Time: (TBD)
Location: Orange County, CA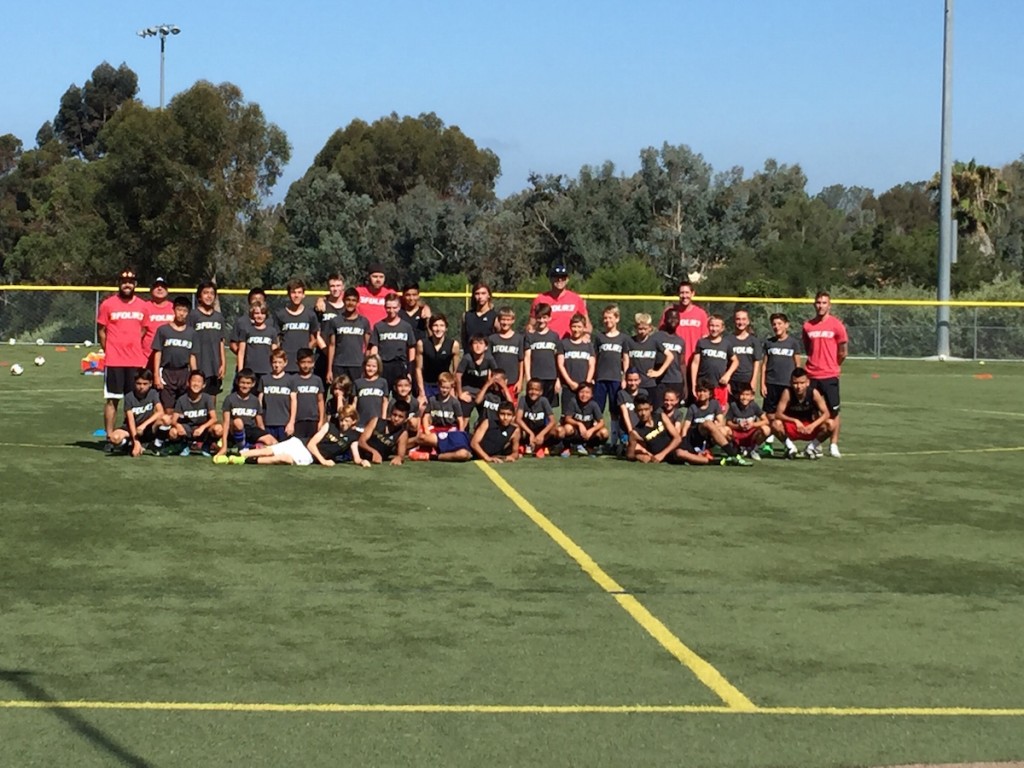 Who is it for?
Over the years we've seen many camps held in our area and it's all the same – soccer day care centers. That may be what some are looking for, but 3four3 is offering an option for those that are serious. Our camp is designed for players who want to learn and understand how the game is trained at a deeper level. We want all who participate to be able to perform at the edge of their abilities. If a player is not going to provide maximum effort, this camp is not for you.
If the parent views this camp primarily as a recreational activity, and not a serious opportunity to learn what the global standard is, this camp is not for you.
There are limited spots, so first come, first serve (for qualified players).
Sign Up Here
On behalf of myself and my son Calvin, I wanted to thank and congratulate you, and the entire 3FOUR3 staff, on a stellar soccer camp! We have been to many camps and training sessions over the years and I cannot think of one that was as good - and not just good for your first one, but good on an absolute scale. Wherever you are running camps, I intend to send Calvin to you guys as much as I can possibly afford.

Terry Ransbury - Chapel Hill, NC
What you can expect
Representing the global standard, our camp will not consist of your typical juggling, "tricks", or Coerver type activities. Our camp is designed to deliver the complete soccer package, with game specific technique included in our tactical work.
What they do overseas at world class academies, which is what we do here with our teams, is what your player will experience.
We'll be educating the players on how to actually play soccer. And that's something that is definitely not being taught at American clubs or camps.
The camp is architected by Gary and Brian Kleiban of 3four3. Both have designed the curriculum and have hand selected the coaching staff. They will be ensuring the value a player gets is legitimate and properly represents the 3four3 way. 
Each day, activities will be executed from our core framework which is firmly rooted on the education received from years of going to Barcelona, personally learning from the coaching staff at the club, and practically implementing it in the American soccer environment.
Be prepared, these coaches will demand the maximum from your player.
Coaches currently lined up to execute:
John Pranjic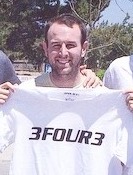 As soon as 3four3 launches its own teams, John will be the first Brian and I bring on board to coach.
He has been coaching on California's Central Coast for 9 years, been an advocate of a possession-based game, shown video evidence of his work, has driven down many times to watch the National Team and our Academy train, organized and got his club to host a 3four3 coaching clinic, doesn't accept mediocrity, and the list of positives goes on.
John also organized and executed 3four3's 2015 & 2016 Coaching Summits in Las Vegas.
Joey Cascio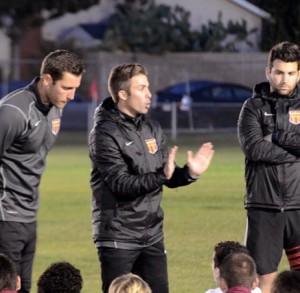 Joey is currently an MLS academy coach at LAFC.
He was a player on the first team Brian ever coached. It was a U19 team and Brian was 24 at the time. After that, we all had some nice indoor seasons playing together – crushing D1 college players in the face.
In those days, Joey was quite rebellious with our possession philosophy, but has since come around and is a committed practitioner.
He's been coaching in Southern California for 8 years, regularly comes to our training sessions and games, and of course is always part of our coaching roundtables. 
Danny Rogers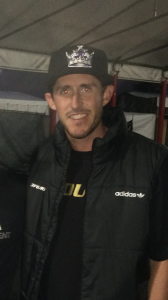 Danny is currently an MLS academy coach with the LA Galaxy.
He was also a former player of ours from U14 through U18. Not too long after, he became a coach and worked out of the same club as Brian. Learning and observing all he could, he started putting into practice what he both experienced as a player and then as a coaching colleague. Danny's been putting in the coaching work for 6 years now.
The coaches use the 3four3 curriculum with their own teams and have experiences working in the 3four3 training environment.
Reserve your spot now
We're keeping the camp small to have both a proper coach to player ratio, and to best ensure the integrity of what we deliver is awesome.
3four3 Player Camp - 2018
$350
For the Serious Player, Only. (not a daycare service)
If you are not local
After completing our registration process, please hold off on making travel plans until we personally reach out to confirm your player has been accepted to camp.