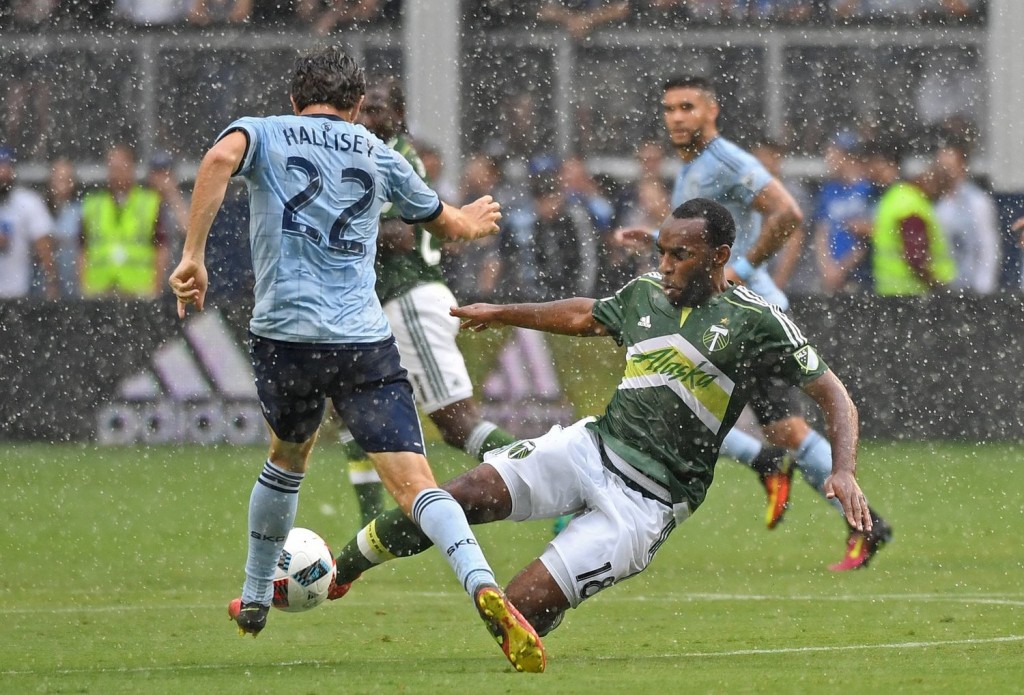 It was around 10:00 am in California when I linked up with Amobi Okugo on Skype. I was sitting at my desk in my bedroom with all of my notes in front of me. But he seemed to be on the go during most of the interview.
I got the sense that he was walking and talking. At one point, I could hear an elevator. And later, the sound of him entering his hotel room.
It was game day for him and his Portland Timbers teammates. They had traveled from the West Coast to face off against one of MLS' newest franchises, Minnesota United.
Amobi told me a little bit about his game day rituals. One of those being two phone calls that he always makes in a specific order. First, a call to his mom. Then, a call to his dad.
His parents are both from Nigeria. Amobi talked a little bit about what is was like growing up with foreign born parents. We found some common ground on this topic and swapped a couple of stories about visiting the places where our parents were born for the first time and trying to figure out some of their traditions and behaviors.
Later, we got on the topic of Amobi's involvement with the United States Youth National Team. It started by me asking how he made the team. He was involved from U-14 until U-23. Then, he was out. I asked him what happened after the Olympics and why he was no longer involved.
Amobi tried to paint the picture for me.
There are guys that have been with the National Team for years and have become key players. There are guys that have gone through the same cycles but are a couple of years older.  You have to be in good form with your team. He wasn't making excuses. It's just the reality of the situation. It's not easy.
But he said straight up, "The real goal is to be with the (full) National Team."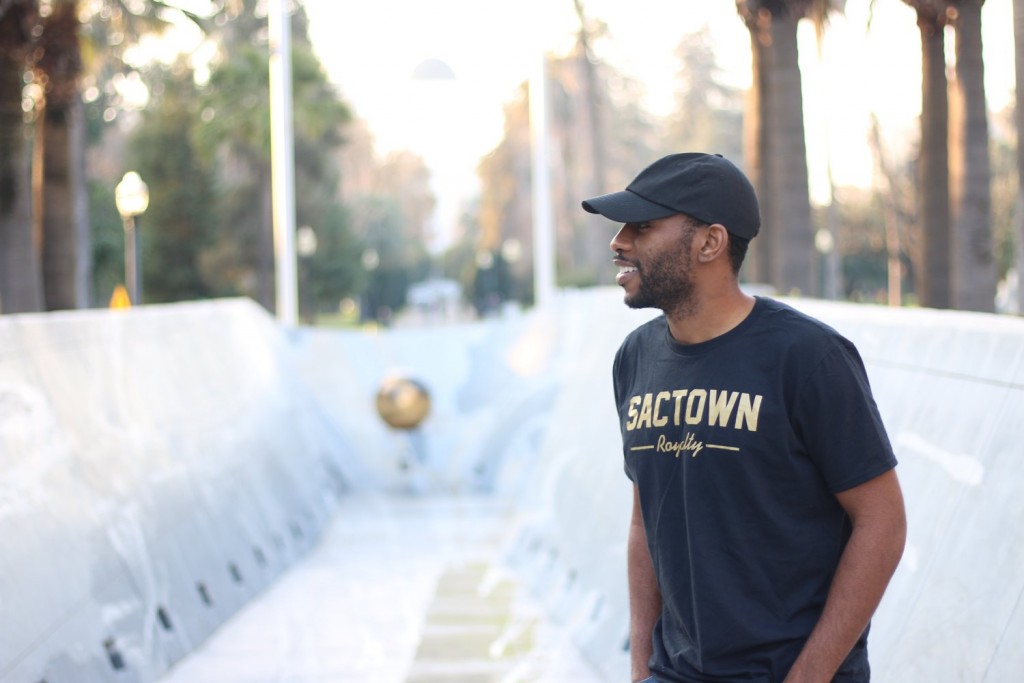 We talked about soccer for a little bit longer. We talked about his coach, Caleb Porter. We talked about Portland. And then the interview took an unexpected turn. I wasn't prepared for it, at all.
"This guy went bankrupt. This guy lost all his money. This guy had to foreclose his house." That was part of a story that Amobi told me when I asked him what he does in his spare time.
I was a little confused. Why would this professional soccer player start talking about that?
Well, Amobi is also a student, business man, and investor. And after watching an ESPN 3o for 30 called Broke, he was curious to find out what other professional athletes were actually doing with their money.
Amobi told me, "I was trying to find positive stories!" But all he could find were negatives. So, he took it upon himself to change that.
On top of being a professional player in Major League Soccer, he now runs a website called Frugal Athlete. He says the purpose is to promote financial literacy. A line from the about section of his website describes Frugal Athlete as, "an insider's look into the personal financial playbooks of professional athletes."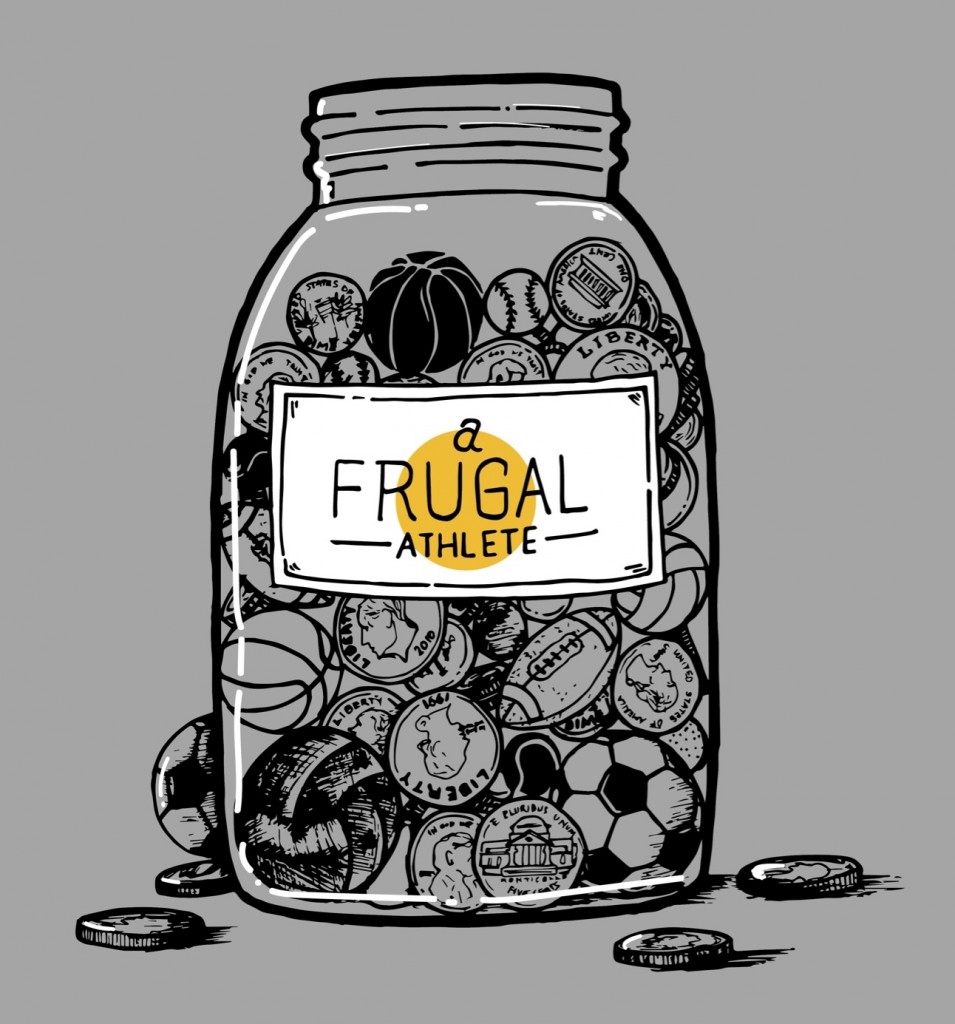 It was fun for me to talk to Amobi for the first time. But he's pretty familiar with 3four3, though. When the interview starts you'll hear him tell some stories about facing off against some of Brian Kleiban's teams back in the day.
It always amazes me how small the soccer community really is.
You can find Amobi, and Frugal Athlete on social media: Twitter / Instagram
In honor of Amobi's frugal ways, I feel like it's appropriate to remind you of our free online coaching course. Yep. I said free.
Seven simple lessons containing information that is applicable from U9 all the way up to the professional level. These are the building blocks upon which the entire 3four3 identity was developed and is today.
Don't forget to subscribe to this podcast on Apple Podcasts (the new iTunes for podcasts apparently) or find the show on Stitcher. And if you have a few extra seconds in your day, please leave us a 5-star rating wherever you're listening. We would really appreciate it!
Thanks for listening, reading, tweeting, and being part of the 3four3 network.