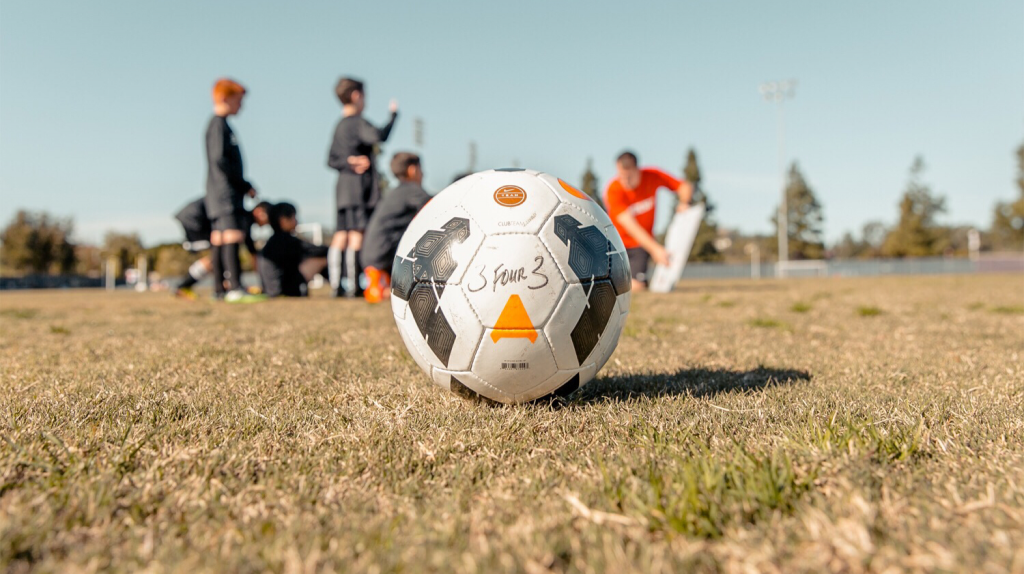 A video about teaching throw-ins popped up on my Twitter feed the other day.
It illustrated just how important player, coach, and parent education truly are. And it reminded me of an article that Gary Kleiban wrote a few years back titled "How to Execute: Who on Earth are You Learning From?" Because when it comes to incredibly detail oriented topics, like throw-ins, it is crucial that the information you are learning and passing along to your players is of high-quality.
Soccer Throw Ins – Tactics and Attacking Strategy https://t.co/D9ruCU5DwH via @YouTube

— Stevie Grieve (@Steviegrieve) January 20, 2018
Seeing the video prompted me to share some material from our membership program.
So, let's talk about throw-ins.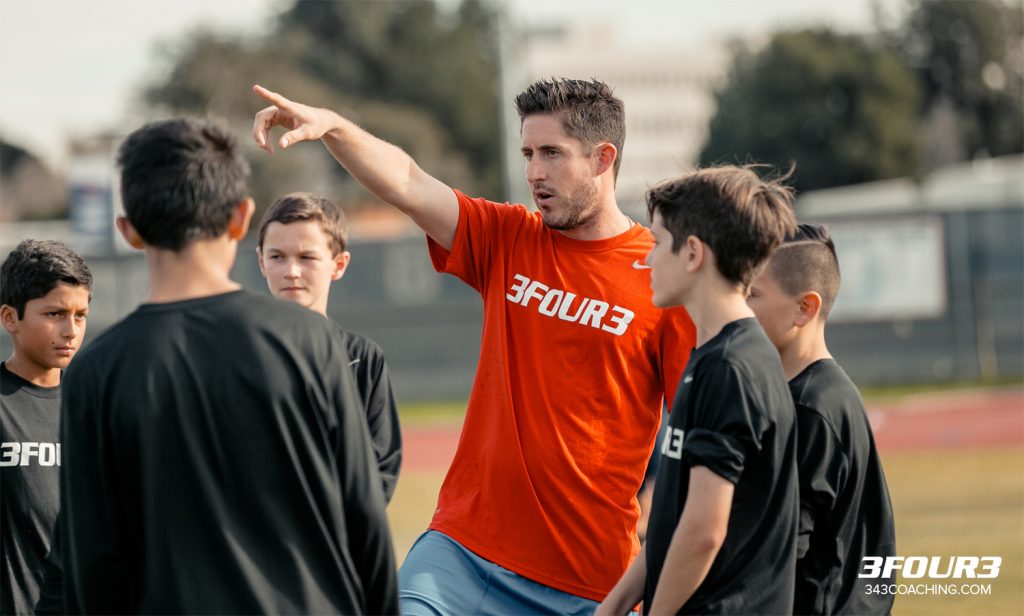 Throw-ins are one of the most ignored aspects of the game when it comes to training players and teams about how to gain an advantage over their opponents.
All too often throw-ins are just rushed, misused, and misunderstood.
It should make complete sense that a coach would want to teach players (of any age or skill level) how to execute a throw-in properly. Why stop there, though? Why not maximize the opportunities from this "free" play and really take advantage of the opponent?
In order to do this, you must understand that the value is in the little details.
First, those details must be studied and understood by the coach.
Then, the coach must train those details over and over again with the players.
The initial goal should be getting the players super familiar with the ideas at training during the week while always working towards consistent execution in games on the weekends.
There are obviously different levels when it comes to training throw-ins, and your job as a coach is to decide when they are ready for more. But I want to share a conversation I had with a fellow coach recently.
She is an experienced coach and a former professional player. She called me to tell me that she started to implement some of the ideas she had learned from 3four3 with her 9 and 10-year-old players. She continued to say that the players instantly picked up on the concepts during training and were already seeing benefits in games.
As coaches, we sometimes shy away from teaching certain topics to kids. We think they aren't ready. We think they won't understand. But by avoiding certain topics, all we are doing is delaying development, or in some cases, waiting too long and missing the opportunity altogether. If we're talking about throw-ins specifically, players might never really understand the intricacies of throw-ins and instead just throw 50/50 balls down the line their entire lives.
Here is where you need to stop and ask yourself a very serious question. If your vision is to have your team playing possession-based soccer, do your throw-ins reflect that? There is no wrong answer to that question. It just needs some thought.
Another question you can ask is when is the appropriate time to develop exercises to train and rehearse throw-ins?
The answer is NOW.
The advantages of teaching the details of throw-ins early on in development are plentiful. By details, I mean going deeper than just teaching how to throw the ball in. That's where most youth coaches stop. Most coaches don't go any further than that. But two of the most important benefits of teaching throw-in choreography are:
Drastically increasing your team's ability to retain possession from a throw-in.

Turning your team into a threat when your opponent least expects it.
Like I said earlier, there are levels to this. At the youngest ages, what you train and rehearse might just involve the thrower and one other player. At higher levels, it could be super complex with five to six players all moving at once.
After training and rehearsing throw-ins over and over and over, players will become familiar with the actions and with each other. Then, you'll be able to layer on more and more. The players will develop verbal and nonverbal communication habits which will also help increase the advantage over an opponent. Because knowing what your teammate will likely do next is a byproduct of training and rehearsing these game-like scenarios over and over again.
Throw-in choreography can be used to train your players how to:
Effectively retain possession and play out of pressure in all areas of the field.
Teach players how to create and use space for themselves.
Create space for their teammates.
Over time,  players will begin to recognize the movements and cues of their teammates both on and off of the ball in these throw-in situations. And when the opponents least expect it, the ball will be back in play, and your team will have created a massive advantage.
*This video is an exclusive piece of content from the 3four3 coaching education program. Find more information about this topic, plus full training sessions, full games, exclusive audio interviews, classroom sessions, training videos, ebooks, and access to the nationwide community of 3four3 members via the online forums inside of the 3four3 coaching education program.*