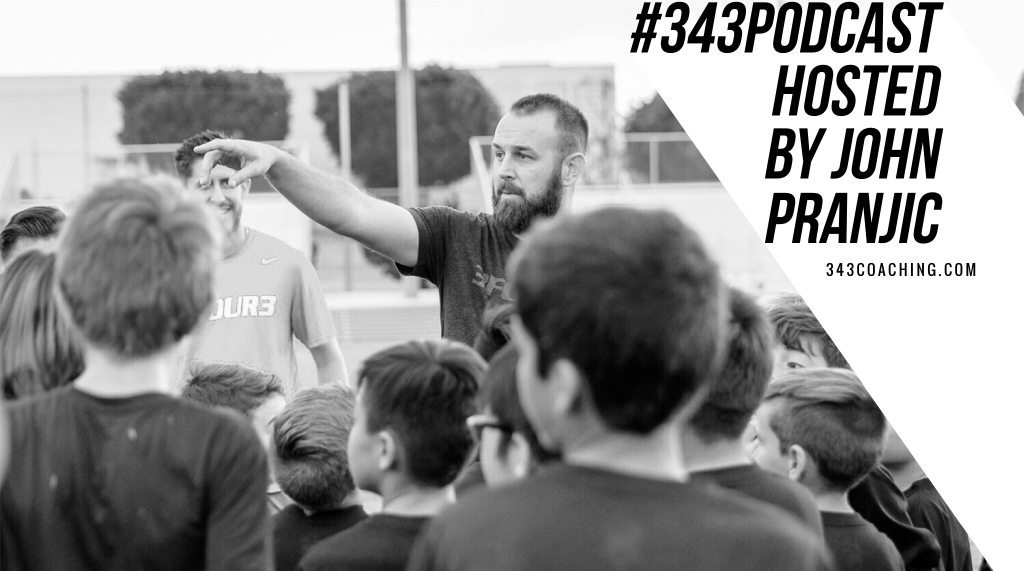 Any time a 3four3 team takes the field, those who are watching should be able to see the 2 P's on full display.
What are the 2 P's?
The first P is possession.
That is something we talk about a lot. But we don't just talk about it. We train it. We train things like building out of the back and rondos. Because those exercises help reinforce the foundation of the style that we want to play – which is possession-based, attractive and attack-minded soccer.
You can't just teach possession, though. That's why we place a ton of emphasis on the second P.
The second P is pressure.
This is something that you don't hear us talk about as often here on the podcast. You wouldn't necessarily think about defense when you think about 3four3. But choreographed defensive pressure is just as important as possession.
When the team loses the ball, that sets off a series of choreographed movements and a concerted effort to win it back.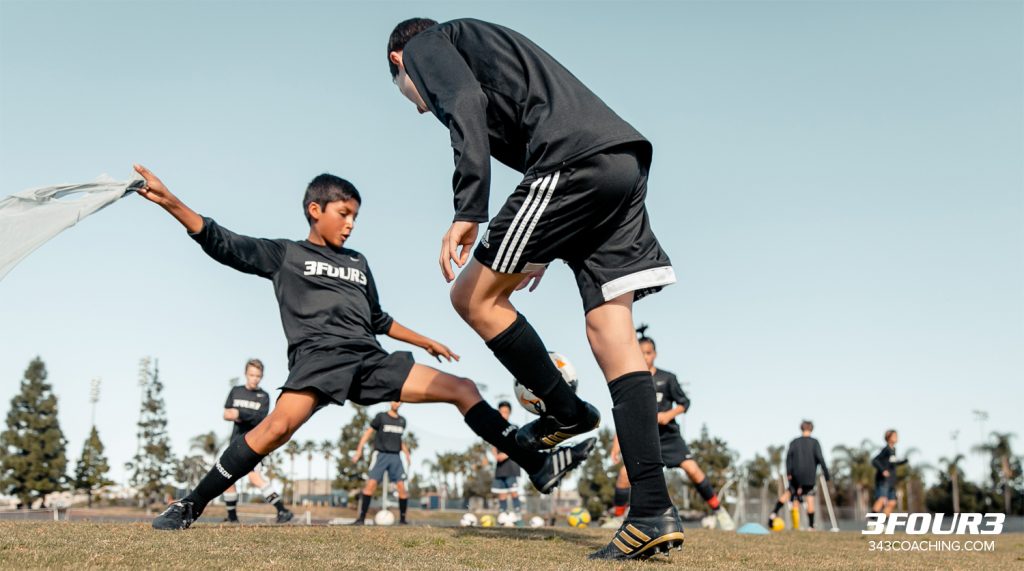 How quickly does this happen? Instantaneously.
The transition from offense to defense is a crucial moment. What happens during that brief transitional period can make all of the difference. One wrong step, or one wasted second, can be the difference between your opponent starting a counter attack or you winning the ball back in your attacking half.
Every split second matters. Every movement matters.
That is why players must be trained when to press, where to press, and how to press.
Applying pressure starts with the player nearest to the ball, but in order to be successful on a consistent basis, the synchronization of movements between multiple players while pressing is crucial.
Choreographing and training these game-like scenarios increases the chances of your team forcing the opponent to make mistakes and turn the ball over. If you combine your team's ability to win the ball back quickly with their ability to dominate possession – the end result is being able to dictate the game.
With the 2 P's on full display, your team can influence and control what happens in the game, with or without the ball.