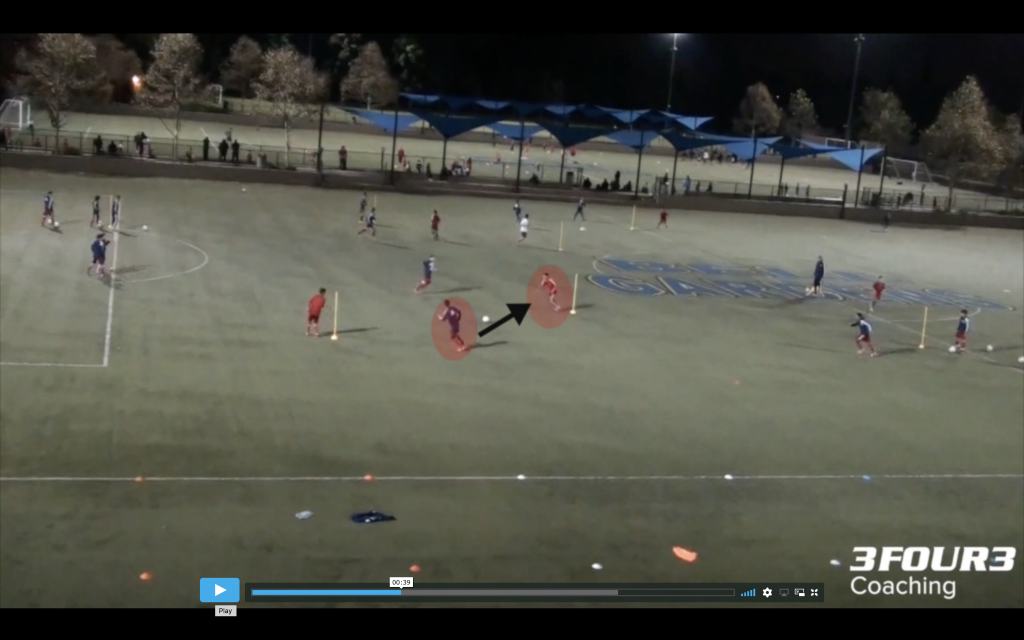 In 2015, at our first 3four3 coaching summit in Las Vegas, Brian Kleiban gave a presentation about attacking patterns.
He started with a few questions.
Standing in front of a room full of coaches, he asked, "How are we going to get to goal? Is it going to be an accident? Are we going to rely on our player's God-given talent?"
He was prepping the room for a demonstration of how his teams have successfully used rehearsed attacking patterns to read and control the game, break down opponents, and become lethal in front of goal.
To the untrained eye, top-level teams might seem like 11 super talented individual players just freestyling and improvising for 90 minutes. That couldn't be further from the truth, though. At the highest levels of the game, coaches are choreographing and rehearsing almost everything – from seemingly simple inside-outside passing patterns to entire team defensive movements. And of course, coaches are choreographing and rehearsing how they want their teams to attack and go to goal.
You've probably heard a quote similar to this: Failure to plan is planning to fail.
That applies perfectly when it comes to deciding whether or not you want to teach your players to recognize and execute patterns. Training players to recognize specific moments and situations and providing them with a plan for when they encounter them can be one of the most beneficial things you offer as a coach.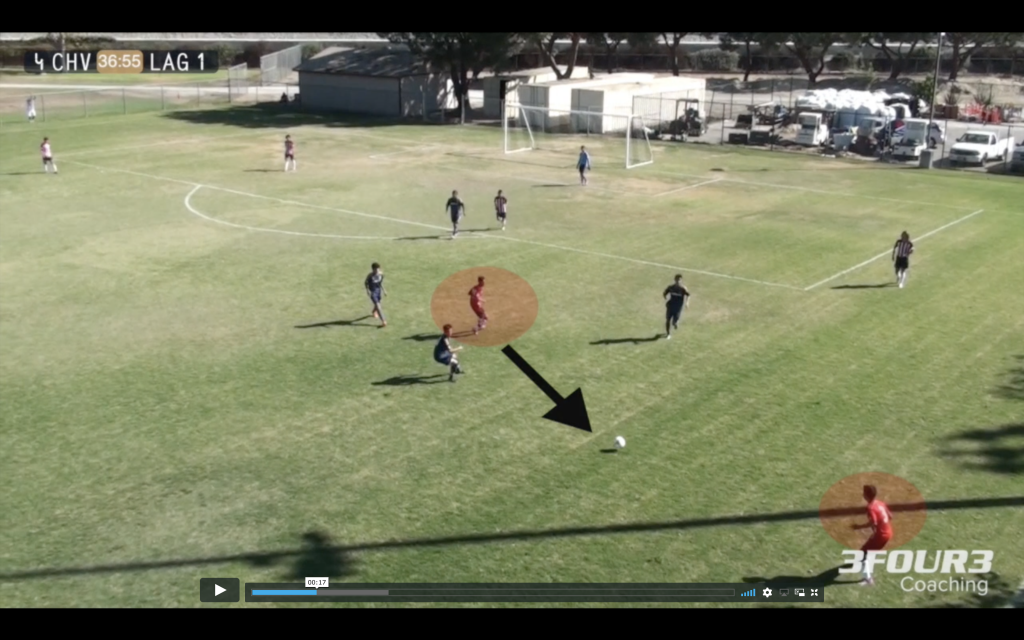 A counter-argument to teaching patterns is that patterns stifle development by killing a players decision-making abilities. But it's actually quite the opposite. if you study the top level long enough, you begin to realize there are patterns. The game at the top level is extremely tactical. And tactical means there are decision-making processes that are orchestrated. So, rehearsing different situations and teaching your players to recognize when and how to take advantage of their opponent's weaknesses actually sharpens their decision-making.
During that same presentation in Las Vegas, Brian said, "If you don't rehearse, on the weekend, it's just all improvised."
He followed up by saying, "So, we rehearse it. And then on Saturday and Sunday, they see the plays developing, and it's executed."
By using attacking patterns, three of which are provided in phase one of the 3four3 membership program, coaches are helping teams to develop a specific and identifiable style of play while also educating players in global standard fundamentals.
Developing, training, and rehearsing a series of attacking patterns will help make sure that your entire team is on the same page. When they're all on the same page, that means they are all looking for the same situations to exploit. And when they see that the play is "on" and decide it's time to execute – your team will operate as one single-minded organism instead of 11 individuals – and your team will have a massive advantage over the opponent.