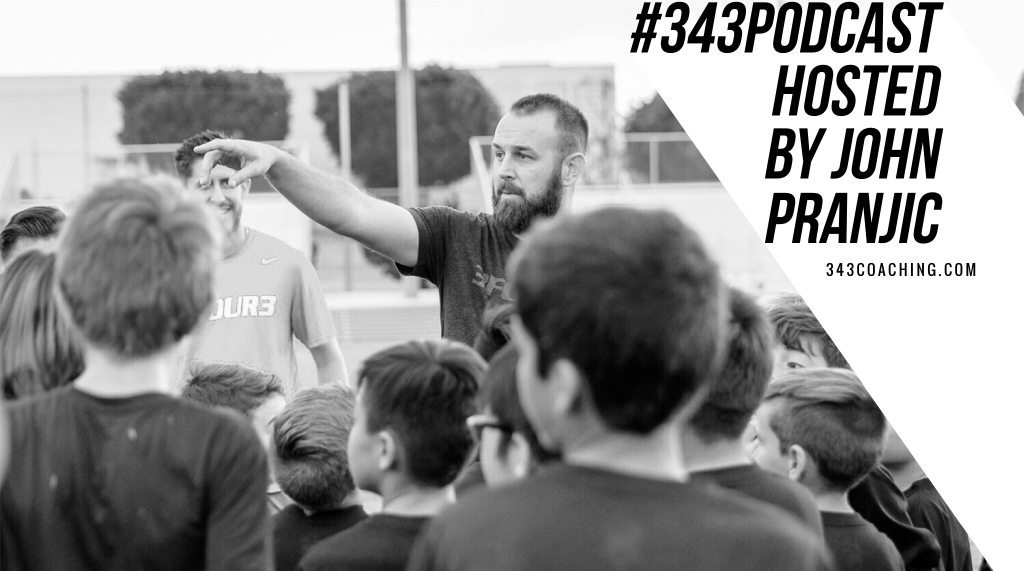 This episode is a reading of the article Possession Soccer: What Does It Take?
The article was written by Gary Kleiban and originally published on 3four3.
---
Possession Soccer: What does it take?
This post is my response to an observation made by one of our readers, CarlosT from the Sounder At Heart blog. In his comment to our possession article, he shared the video and stated:
"It seems to me that while this style of play is associated with hugely talented teams like Argentina and Brazil, the technical skills required are actually not that advanced. The vast majority of individual actions in this move are trap, pass, and run, all very basic stuff. There are a couple nice fakes and a couple nice passes in the air, but for the most part it's guys passing the ball like they learned to in their first week."
If you can't see the video, click here.
He is 100% correct – technical quality is not a big component to executing this. Being capable of playing this way is overwhelmingly the result of:
Players having a high Soccer IQ and
Implementation of style by the coach.
You see, what is required is the player's capacity to understand proper spacing in relation to the ball, his opponents, and his teammates. They need to know how to maximize the use of the field. Only with this understanding can he make the appropriate movements and runs off the ball. Every player on the team must be in sync with this because without proper spacing, possession quickly falls to pieces!
But there's more. Every single player, especially the playmakers, must simultaneously be looking forward and evaluating whether they can hurt the opposition if they were to receive the ball. If the answer is yes, that is when a direct attack is triggered and it becomes an avalanche with other players going forward in concert.
In general, everyone must have good vision and good decision making. Without it you're toast!
This moves into the second part of Carlos' comment:
"In an odd way, the normal way that a lot of lower talent teams choose to play, booting the ball up the field and hoping that something happens, seems a lot more technically challenging than the way that the "big" teams play. Let me know what you think."
Yep! Playing balls in the air, and being consistently accurate is orders of magnitude more difficult – not only for the passer, but for the guy receiving.
One of the possible reasons why the "lower level" teams play like this is as discussed above – lower Soccer IQ. But there's other possibilities …
Being able to hold possession is also a function of what the other team does defensively. If the guys on the team playing defense have a high Soccer IQ and their coach has implemented a synchronized high-pressure defense, it will be extremely difficult to hold possession. This is what one usually sees with the "big teams" – they'll pressure the inferior ones. This is where technique starts to have some more importance (a player must have a good first touch to get out of trouble).
Technique finally comes more into play in the final third when you're directly attacking the goal. Here, the defense is naturally more compact so you must have impeccable technique along with lightning fast decision-making to play combinations in highly congested spaces. This is where a less talented team falls apart as well.
Lastly, this style and its efficacy is ultimately a reflection of the coach. He is responsible not only for selecting capable players, but implementation of the required structure and roles for each position. If he does not have a high Soccer IQ, you can pretty much bet he won't be able to make this happen.
Summary of Requirements:
Players with elite Soccer IQs
Coach capable of selecting the right kind of players
Coach capable of implementation
Elite technique only becomes important when under high pressure
What does everyone think?
---
Visit Bounce Athletics online to search products and take advantage of the discount they are offering 3four3 listeners and members. When you're ready – email info@bounceathletics.com to start the order process and mention 3four3 to get 10% off your first order.
---
Other relevant episodes and resources:
---
Never miss new episodes: