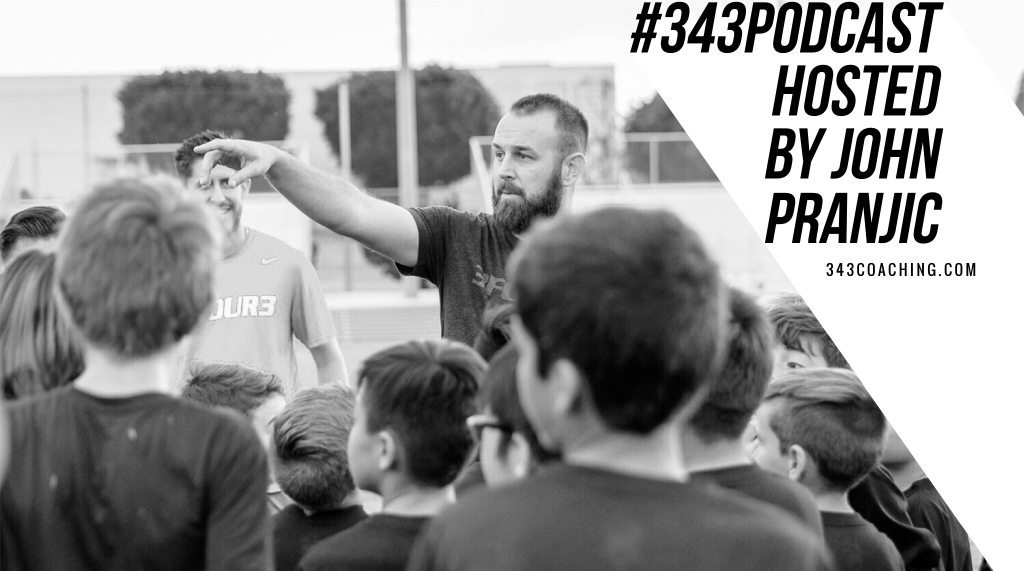 Shawn Beyer is a youth soccer coach from Southern California.
He recently posted a clip of his team building out of the back from a goal kick, taking the ball all the way up the field with a series of passes, and scoring. That clip caught attention. So, I reached out to Shawn to discuss what was happening at that moment and to talk about his coaching style.
11 passes 9 players. Goalkick to goal. Proud of the boys for playing this way. ?? pic.twitter.com/MVKNbdFwtM

— Shawn Beyer (@CoachShawnB74) March 19, 2019
We ended up having a great discussion about the importance of winning, parent education, and he gave some great advice when he answered my famous question: "what do people need to know?"
You can connect with Shawn on Twitter.
---
Visit Bounce Athletics online to search products and take advantage of the discount they are offering 3four3 listeners and members. When you're ready – email info@bounceathletics.com to start the order process and mention 3four3 to get 10% off your first order.
---
Never miss new episodes: