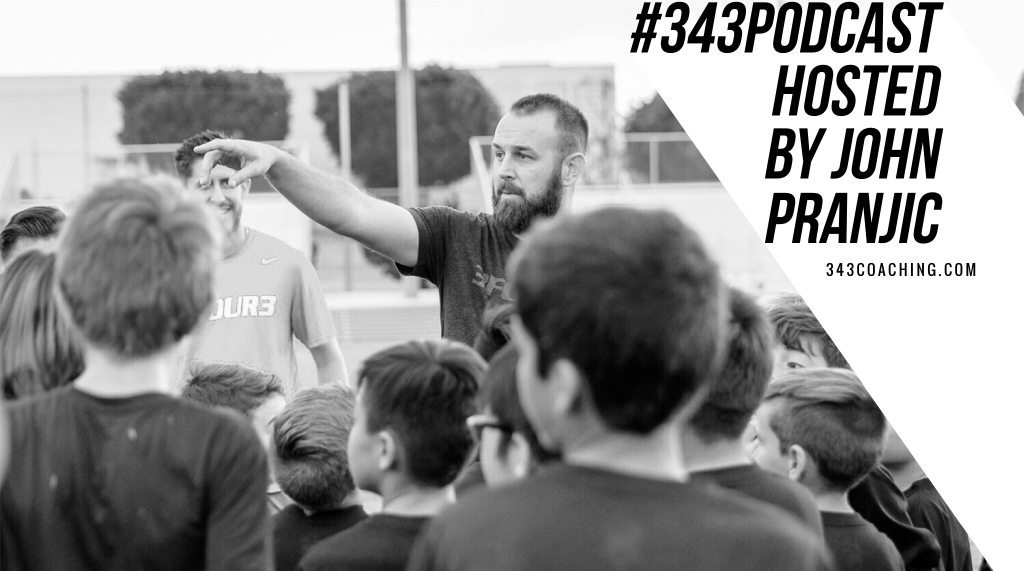 Shaun Soderling is a coach and co-host of the #SoccerChat podcast.
His coaching experience ranges from youth club to college, both men and women.
He says that he is, " the type of coach that goes above and beyond to build a sustainable program that is not only successful but also produces quality individuals. (He) intentionally builds buy-in and a positive culture. (His) strategy and tactics have been proven successful."
His positive mentality is something that we spoke about at length during this interview.
We also discussed:
The importance of watching video of your teams training sessions and games
His desire to produce more video content
And, of course, the SoccerChat community that him and Nick Rizzo have built
You can find Shaun and all of his #SoccerChat shenanigans on Twitter every Wednesday night. You can also find the SoccerChat podcast on every podcast provider imaginable. If you're looking for one of their episodes to start with… try the one when they interviewed me. I've provided a link for it in the write-up for this podcast.
---
Visit Bounce Athletics online to search products and take advantage of the discount they are offering 3four3 listeners and members. When you're ready – email info@bounceathletics.com to start the order process and mention 3four3 to get 10% off your first order.
---
Never miss new episodes: