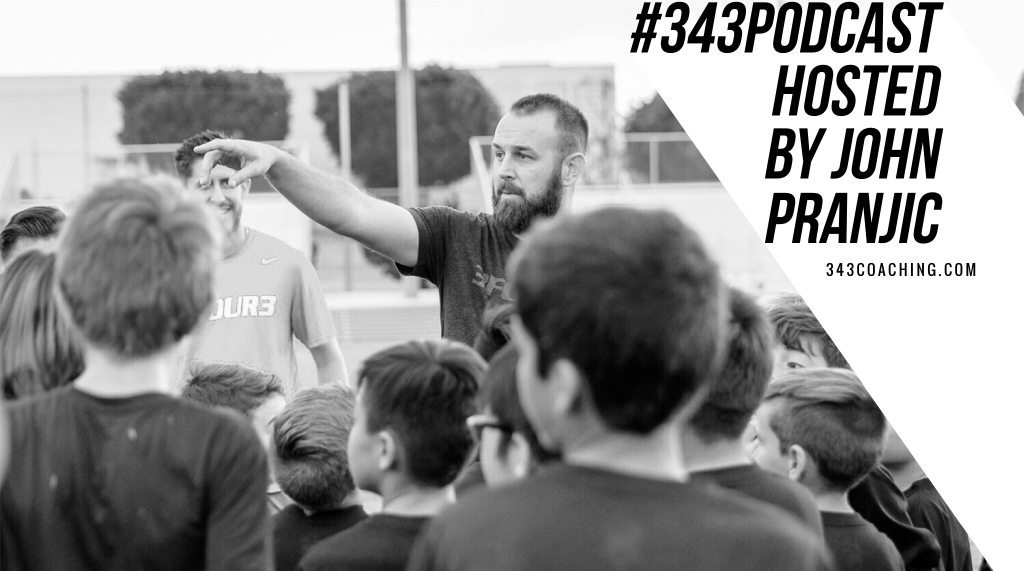 When I started podcasting, all I wanted to do was talk to coaches about coaching. Then the show slowly started to grow. And it continued to grow and grow and grow. Now it's something I never imagined it becoming.
I'm super proud of the 3four3 podcast, but every now and then I feel like I leave coaches wanting more. I know coaches want to hear discussions about actual coaching and philosophy and methodology. So, I'm doing something about it.
How many people would be down to record a 10-minute interview with me?

1) The first two minutes you get to speak uninterrupted about your coaching philosophy.
2) The next eight minutes we discuss/debate.

Reply to sign up and I'll reach out to you.

— John Pranjić (@ThatCroatianGuy) May 1, 2019
I sent out a tweet asking how many coaches would be down to record 10-minute interviews me. I announced the interviews would have two parts.
Two minutes uninterrupted to talk about your coaching philosophy and ideas about coaching.
Ten minutes of discussion and/or debate with me
Hundreds of coaches responded.
This episode is the first installment of this new series focused specifically on coaching is with Jon Burklo. I hope you enjoy.
---
Visit Bounce Athletics online to search products and take advantage of the discount they are offering 3four3 listeners and members. When you're ready – email info@bounceathletics.com to start the order process and mention 3four3 to get 10% off your first order.
---
Never miss new episodes: