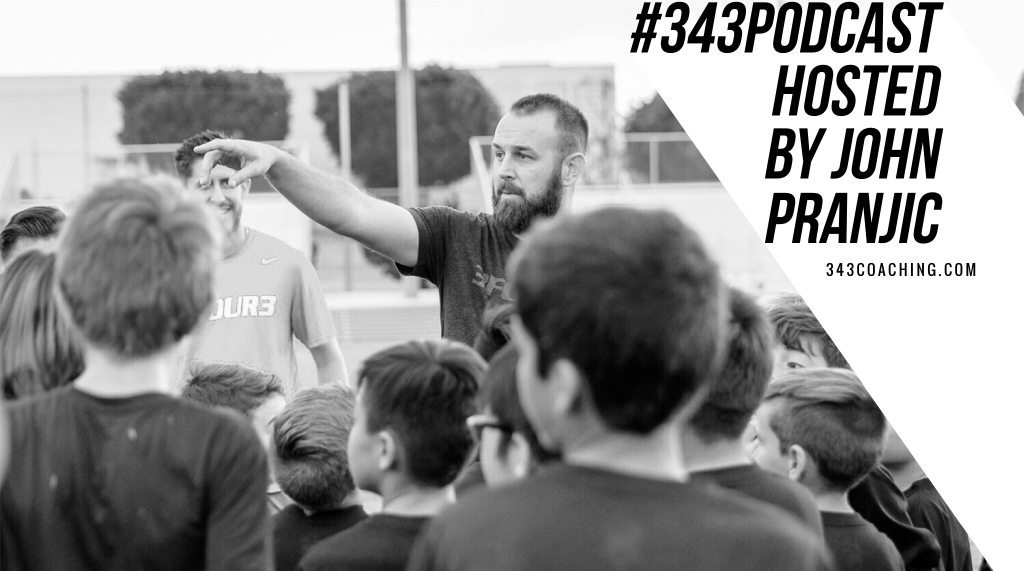 Who is Chris Kessell?
Chris is a father, husband, youth soccer coach, club president, and West Virginia Soccer Association board member.
Why should you care?
Because Chris is one of the most active, vocal, and progressive members of the American soccer community. He is fighting to improve access to the game and opportunities for players, coaches, and clubs across the country.
This interview is an introduction to Chris' work. I wanted to give you an idea of how Chris went from being a soccer dad to someone who is "all-in" on fixing the broken American soccer system.
You can connect with Chris on Twitter by searching for @THEchriskessell. His website is prorelforusa.blogspot.com. Links to both of those are available on 343coaching.com.
Alright, I hope you enjoy this conversation with Chris Kessell.
---
Visit Bounce Athletics online to search products and take advantage of the discount they are offering 3four3 listeners and members. When you're ready – email info@bounceathletics.com to start the order process and mention 3four3 to get 10% off your first order.
---
Don't forget to subscribe to this podcast on Apple Podcasts, Stitcher, Google Play, or Spotify or where you're listening. You can also help other people find the show by giving it a 5-star rating and review.