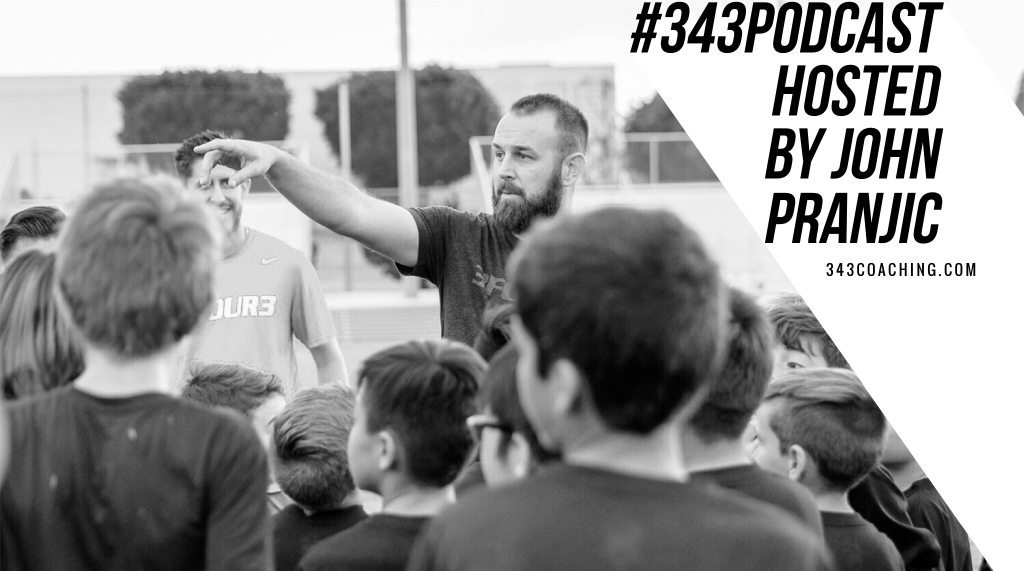 Chris Verhasselt is a youth soccer coach from Washington.
On Twitter, he describes himself as a supporter of promotion and relegation and says he is slowly working on acquiring his coaching licenses and certifications. One of the things he doesn't mention in his Twitter bio is that he's a 3four3 member and keeps a very close eye on things when he's watching other coaches sessions. Which leads me to the topic of this episode…
Chris submitted a question to Gary during one of his "ask me anything" sessions on Twitter about coaches that overcomplicate things. He was noticing that players were struggling to grasp what coaches were trying to teach. Chris wasn't sure why this was happening.
Gary and I shared our thoughts on that topic in the last episode of the podcast, but I felt like we could still do more to answer Chris' question. So, I reached out to Chris directly and asked if he would be down to have a longer discussion with me.
This episode is a long discussion with someone who asked a great, but difficult question to answer. We didn't limit ourselves to that one topic, though. We bounced around and talked about a lot of things relevant to soccer in America.
Please enjoy this episode of the 3four3 podcast.
---
Never miss new episodes: