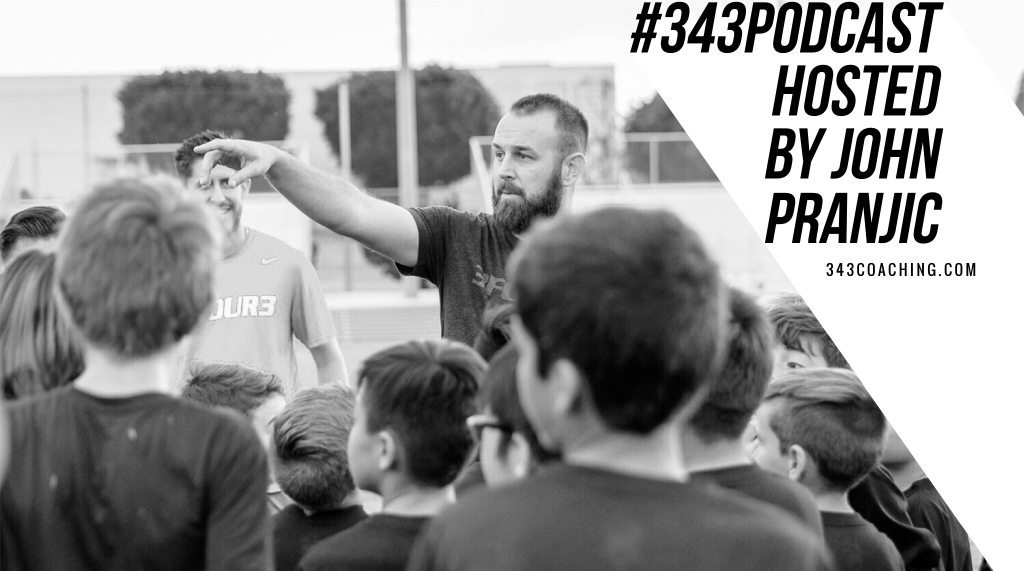 In this short episode, Brian Kleiban and I discuss how you can dictate the game with and without the ball.
We focus specifically on the "two P's" of the 3four3 philosophy.
What are the 2 P's of the 3four3 identity?
1. Possession
2. Pressure
Possession is a word that gets thrown around a lot. A lot.
Here at 3four3, we don't just talk about. We train it. We also display that possession-based identity on the field on game day.
We use training exercises like rondos and building out of the back because those exercises help reinforce the foundation of the style that we want to play – which is possession-based soccer.
But if you want to have a really good team, you need to teach more than just possession. You need to teach your teams what to do with and without the ball. That's why we place a ton of emphasis on the second P.
Pressure is not discussed as often as possession.
It's not as sexy of a topic.
But if you combine your team's ability to dominate possession – the end result is being able to dictate what happens throughout the entire game. Your team can influence and control what happens, with or without the ball.
Choreographing and training game-like scenarios increases the chances of your teams success, with and without the ball. The 3four3 Premium Coaching Membership can help you develop this possession and pressure identity.
To learn more about that program and all of its benefits, just click the link below.
---
Never miss new episodes: