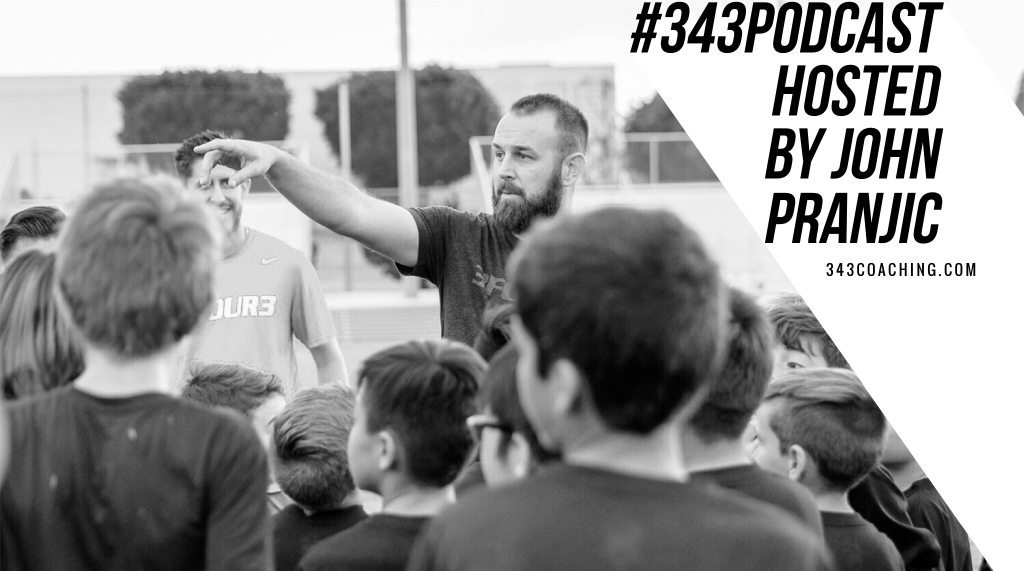 This episode of the podcast is a conversation with Tom Byer. Instead of writing one of my normal introductions, I am going to read you part of the foreward to Tom's book Football Starts at Home.
The foreward is written by Professor John J. Ratey, M.D., Associate Clinical Professor of Psychiatry Harvard Medical School.
He says:
Can you teach football skills to a 2-year-old? Tom decided to find out with his own two sons. He documented and videoed their progress and using this practical experience helped to develop Tom's philosophy, which was previously based on his countless hours of coaching other people's children with more traditional methods.
This book makes Tom's philosophy available to all parents in a simple and straightforward way. It also reaches into cutting edge child development theory which explains the benefits of utilizing Tom's methodology to not just improve technical football skills but also to assist in the development of a young child's brain.
This book explains how you can teach very young children the skills required to be a football player in a fun and self-motivating way – and anybody can do it. You don't need to be a professional coach like Tom; you just need to be a parent.
Tom has been on the podcast before. He and I talked about his mission to educate people, parents specifically, that fundamental skills can and should be taught at a much earlier age than we think. This new conversation provides an update on what Tom has been doing, including releasing the second edition of his book.
Our first recorded conversation.
Tom's wesbite
Tom's Twitter
Tom's YouTube
---
Never miss new episodes: