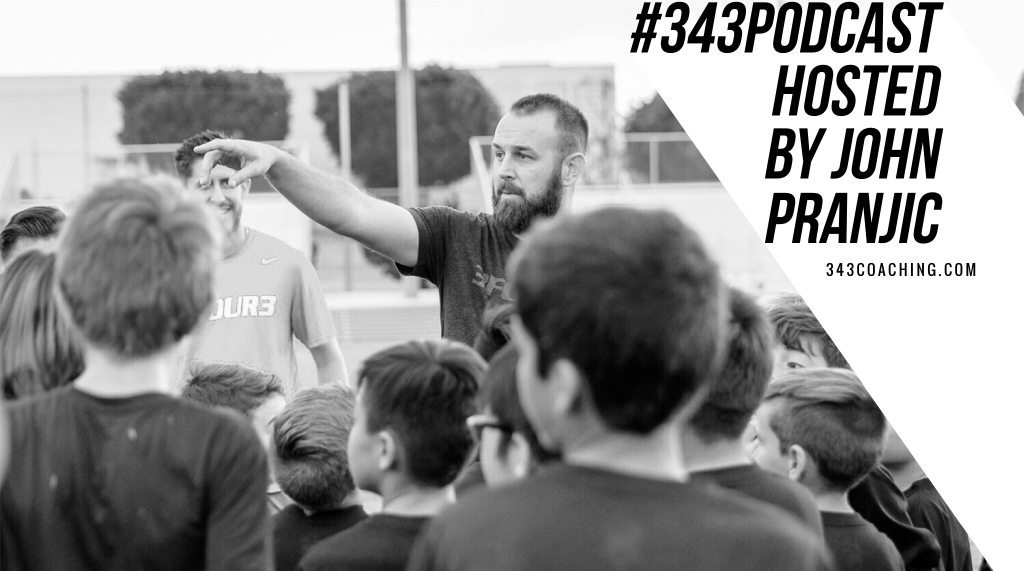 In this episode, Joey Cascio joins me to discuss the details of how to execute short goal kicks.
Building out of the back is a critical element when playing possession-style soccer and goal kicks are a big, big part of that.
It is important to understand that at the highest levels of the game, building out of the back from goal kicks is not a series of random passes and movements. It is not players "just knocking the ball around".
No.
It is all planned and rehearsed.
In an interview with Jed Davies, Brian Kleiban was asked, "What are the key things you learned while studying at FC Barcelona?"
Brian said, "The little details. The little details that make a difference. Not so much the individual stuff, but the tactical foundation that they lay in players at such a young age."
We're going to start dissecting those little details in this episode and discuss some topics that are often ignored in the media, on Twitter, and even ignored in coaching courses.
So, when you watch one of Brian's teams take a goal kick, or when you watch Barcelona on TV, or Bayern Munich, or Manchester City, you'll know that what you're seeing is not random. You'll know the goal kicks are well thought out, choreographed, and you might even be able to see a number of different scenarios the teams have at their disposal.
This episode is educational, not entertainment.
The Player Development Masterclass is 3four3's solution to the individual training problem. Through this exclusive new online course, members will have greater access to the authority in American soccer talent development, Brian Kleiban, and receive focused, proven individual training methods and education.
We'll be releasing more details in the near future, but for now, you can learn more by visiting 343masterclass.com.
Here is a video of goal kicks that you can study and dissect yourself.
Photo of Barcelona goal kick vs. Espanyol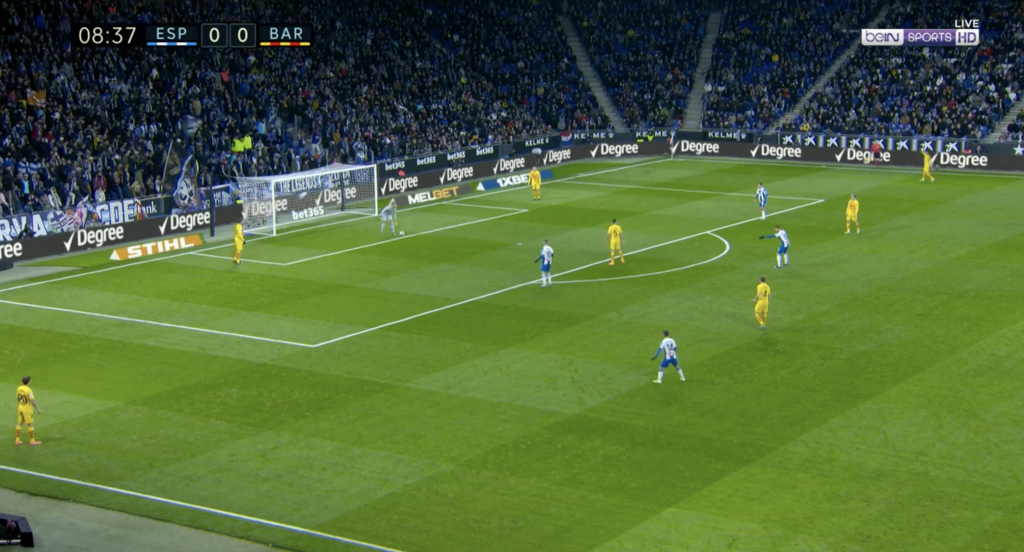 Photo of Espanyol goal kick vs. Barcelona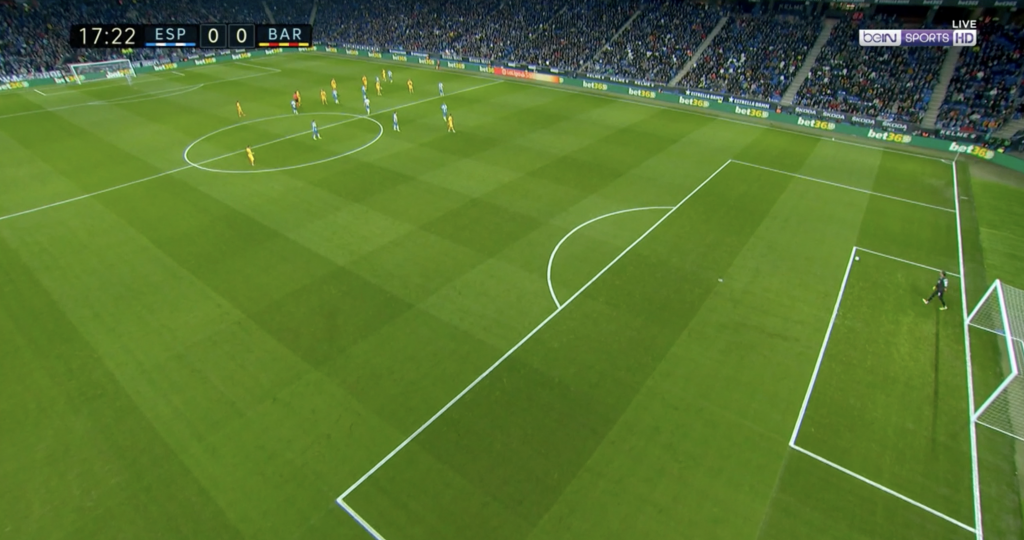 ---
Never miss new episodes: