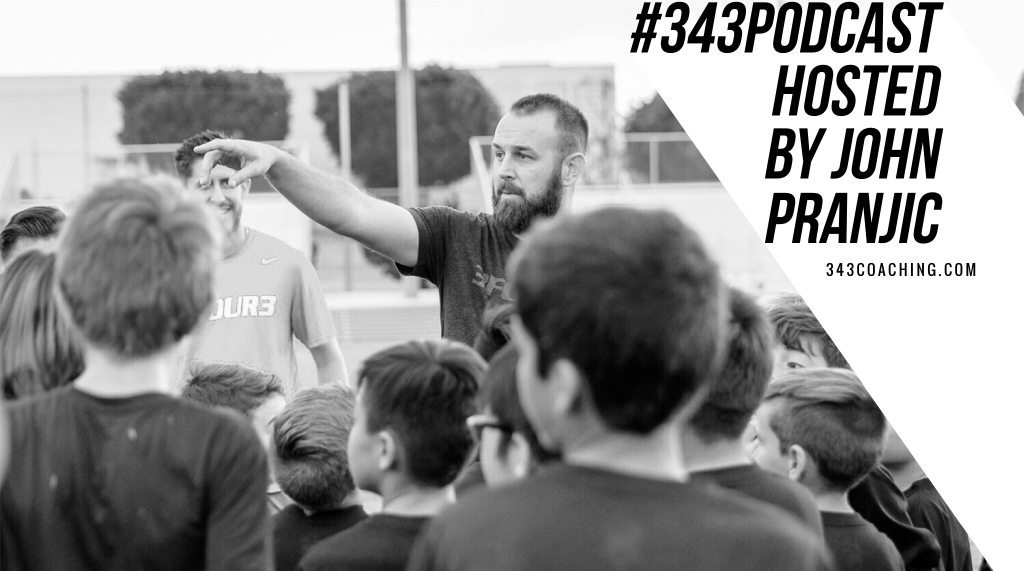 Throw-ins are one of the most ignored aspects when it comes to training soccer players and teams about how to gain an advantage over their opponents.
All too often throw-ins are just rushed and thrown down the line. Which is sad, because there is so much more that can be done from throw-ins. And there is an incredible amount of value in the little details. Those details must be studied and understood by the coach. Then, those details must be trained over and over again by the players.
Below is a video example of a well-executed throw-in. During the episode, you'll hear Joey and I talk about this clip. Specifically, we discuss how Efra Alvarez, a player that has been under 3four3's tutelage since he was 8 years old, appears to be disinterested in what is happening as the throw-in is being taken, but it's really just part of the plan.
Some of the key elements of throw-in choreography and execution are:
Rehearsal of different scenarios that can be recognized during matches
Awareness from the thrower (before the ball is even in their hands)
Awareness from teammates
Eye contact, verbal, and non-verbal communication
This short episode will provide more details about throw-ins and how top-level teams utilize these moments to gain an advantage over their opponents.
Just a reminder, the Player Development Masterclass is on the cusp of launching,. If you're a parent or trainer that is looking for a smarter individual player development program, you can get yourself on the priority enrollment list right now by visiting 343masterclass.com.
---
Never miss new episodes: