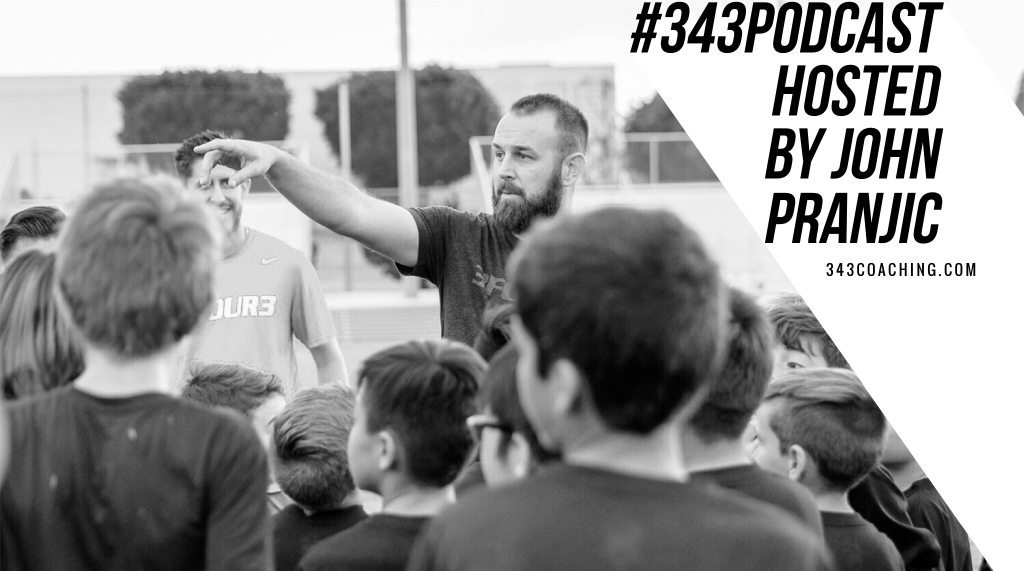 This is not speculation.
It has already happened.
Now, it's all about how we disseminate the information that is about to start flowing.
This is going to be an amazing opportunity to see precisely how decisions that are made in the boardroom directly impact our living rooms. Our families, our players, our coaches, our livelihoods are going to be impacted by the decisions of the beancounters and suits at USSF.
A lot of families, coaches, and clubs are going to feel this.
The total destruction of the DA is rightfully being framed as a doomsday scenario by a lot of people. Because to a certain extent, it really is a disaster. But if I'm being honest, it isn't ALL bad news. Believe it or not, there will still be a light at the end of the tunnel even if USSF exterminates the DA. Some players, coaches, and clubs might even benefit from this happening.
Did I think this would happen? Yes.
For quite some time, there have been rumors that changes to DA were in the works. There were complaints that the competition between MLS teams and the run-of-the-mill youth clubs wasn't good enough. Certain teams were perennial losers. Certain teams were actually getting slaughtered. Travel costs were frequently cited as a big issue. Pay to play vs. fully funded academies became a bigger and bigger talking point.
We could go on and on about what the teams were complaining about. But even with all of the complaints it still appeared that the DA was going to carry on and it would just be business as usual.
Then, out of nowhere, a big change actually happened.
Without warning, plans for a tiered DA were not only unveiled but executed.
In essence, all MLS teams, plus a few other non-MLS teams, were placed (or promoted) into the top tier of this new DA. All other teams – the majority of teams – were placed (or relegated) into the second tier.
(A quick disclaimer: I have no clue how this played out on the girls side of the DA. I need to do my research on that. If anyone has insight I would love for you to share it with me.)
Wow! A two-tiered system!
In theory, it sounds great. One tier with "stronger" teams and one tier with "inferior teams". The problem with this is, well, there are a lot of problems. I'll cite two of them.
1) It was executed by arbitrarily separating the teams. Nothing was merit-based. All MLS teams ended up in tier-one even though tier-two teams finished higher than them in league play. In years prior.
2) Once separated into tiers, there was no mechanism in place for movement. If you were unlucky and banished to the second tier – that was it. And if you were in the first tier, awesome. You're there to stay!
A lot of people seemed shocked by this move.
I wasn't. I won't lie and say I knew it was happening, but I could definitely see the writing on the wall.
The coordinated consolidation of power between USSF and MLS has seemed like an ongoing operation for years. This tiered system appeared to be just another step in that direction. It is naive to think the youth game is exempt from being used as a pawn by those attempting to gain total control over soccer in this country.
The announcement of a tiered system did shock a lot of people, though. It appears that clubs had no warning about the changes happening. It appears that clubs were not even consulted.
They were basically told, "This is how it's going to be. Take it or leave it."
Clubs asking questions like:
Why did my teams end up in tier 1 and not tier 2? We beat some of the tier 1 teams.
Who made these decisions?
Why weren't we consulted?
And it left everyone else wondering things like:
What does this mean for my kid(s)?
Is this good for American soccer
How/why were they able to do this?
All valid questions.
This Coronavirus shutdown has actually provided an opportunity to accelerate that consolidation by USSF and MLS. Additionally, it's provided a way for it to be done and everyone to walk away with clean hands. US Soccer can shut it down and say it's the best decision for everyone involved and MLS gets the opportunity to insulate itself further without having to worry about the ramifications of pulling all of its teams out of the *prestigious DA. In their eyes, it's a win/win.
I'd imagine there are legal benefits to shutting it all down in this fashion during this time, but I'm not qualified to speak on that, so I won't.
What will likely happen from here is this…
Former DA clubs will have to find a place to play. There are a number of different gaming circuits they can join, most of them are small and local, but bigger clubs will likely consider national gaming circuits like the ECNL.
MLS, on the other hand, will likely form their own league comprised of only their 26 franchises and add in their expansion franchises over time. Some people will look at this as a positive that MLS is doing this.
The idea that professional academies will only be playing against each other, week in week out, seems like a great idea. I have thoughts on this that I provide in a future episode.
Let's say that MLS does, which I suspect they will, start their own gaming circuit for their youth academies. And let's say they start in a similar fashion as the Development Academy did with just U18 and U16.
That's 26 teams x 18 players per roster x 2 age groups (u18 and U16) which equals 936 total players. That's an outrageously small number.
To put it in perspective – 936 total players in a country of 330 million people.
If and when that comes to fruition, more people will be living in my neighborhood than will be in the nationwide MLS academy system.
As I said, this will seem like a disaster, or doomsday scenario to a lot of people. A lot of people are going to be impacted by the decision to shut down the Development Academy. A lot of people are going to shutout of the MLS pathway. But this isn't the end of the world for players.
Keep in mind, Christian Pulisic made it to Europe without being at an MLS academy. In fact, it helped that he wasn't. Others have navigated their way to the pro game as well. What I'm trying to say is that this isn't the end of the road for players that are not on MLS academy rosters.
The closing of the DA is not the end of development in American soccer. In fact, it could be the birth of real player development here in America.
To do the topic justice, I need to do more research and come back here before I speak to you again. So in future episodes, we will talk about what the closing of the development academy means for American soccer. We'll also discuss why this is all able to happen and how this ties into the structural problems we suffer from here in American soccer.
Additional reading:
---
Never miss new episodes: