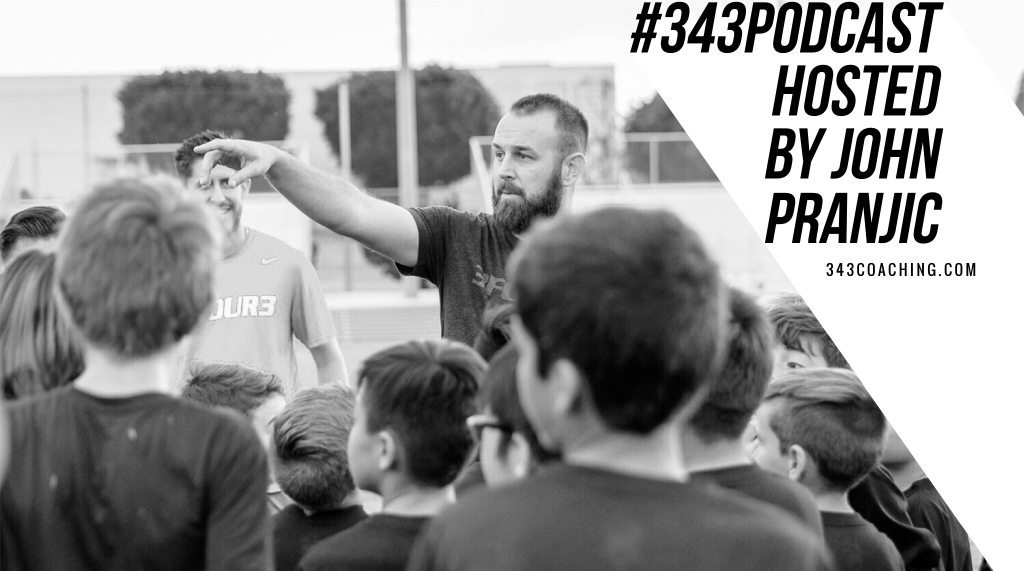 I recently had a conversation with Brian Kleiban about where coaches should start.
It got me thinking.
We've talked a lot about having a vision, having a philosophy, and having an idea of what type of soccer you want your team to play.
But there is a starting point that we rarely talk about. A moment that can be very powerful for you as a coach.
When is that moment and why is it important?
It's the moment when you meet with your team for the first time. It's your first opportunity to establish a proper team culture. It's when you set the tone for the work that you will do together. And it's a moment that becomes a reference point for you to come back to whenever necessary.
Before we go any further, I want to address some questions that might come to mind.
What if you're taking over a group of players from a different coach? What if you have the same team as last year? What if you're a college coach and most of the players are returners? What if your team is very young? What if you coach adults?
These are all good questions. There are probably more questions you'll think of.
My advice is this – try to imagine your true environment. Think about how you can make this work within your own conditions. Don't get hung up on the words used or the examples given. Just use this as an opportunity to explore your own situation.
For example, most youth coaches are used to having "fall" and "spring" seasons. These are great natural breaks that create opportunities to establish or reestablish a proper team culture.
So, as you listen, just frame this in order to fit your environment.
Okay, let's keep going.
Building trust between you and your team takes work and takes time. From the get-go, it's your job as the coach to set the stage for the work that needs to be done. Whether it's the very first team meeting at the local pizza parlor or when the players jog it in for the first huddle of the new season, what you say to the team at that moment is vital.
In phase one of the 3four3 membership program, there is a video of Brian talking to a group of players for the first time when taking over from a different coach. It's not a staged conversation. It's the real moment when Brian started to establish the culture that he wanted before they stepped on the training field together.
What did that conversation consist of?
First, Brian assured the players that they are important and that he was there to work on their behalf. To quote Brian, he said, "No one is going to work harder for you than me." This was the first step of developing trust between the coach and players.
Next, Brian introduced the players part of the deal. The two things that he says are non-negotiable. Two things that only they can control.
Players don't control the quality of the field. They can't control the actions of their teammates. They can't control their opponents.
The only thing players have total control over are themselves. More specifically, players control their own level of focus and work ethic.
Just like the players cannot control the quality of the field – the coach cannot control the amount of effort a player puts into training. Only the player can.
Establishing these things from the beginning helps to set some clear expectations. It's crucial that the players know what they are responsible for and agree to hold up their respective end of the bargain.
Because as hardcore as we like to seem – we're also realistic. We know that players can't control a bad bounce, but they can control their focus, though. So, if they're locked in and giving 100% – we can't ask for anything more – regardless of the outcome. But if they're not locked in – or they are not giving 100% – then we can refer back to this initial conversation where the expectations were clearly identified.
The players control their focus. The players control their work-ethic.
There will be ups and downs, twists and turns. As the season progresses, there will be many opportunities for you to demonstrate your commitment to improving your players. There will be plenty of moments for you to reinforce the trust you have built with them. Your players will also have opportunities to prove that they are willing to take responsibility for the two things that only they can control – focus and work ethic.
Establishing the proper team culture will help you build a rock-solid foundation and then you can begin adding on layers. But don't waste any time, though. This needs to start on day one.