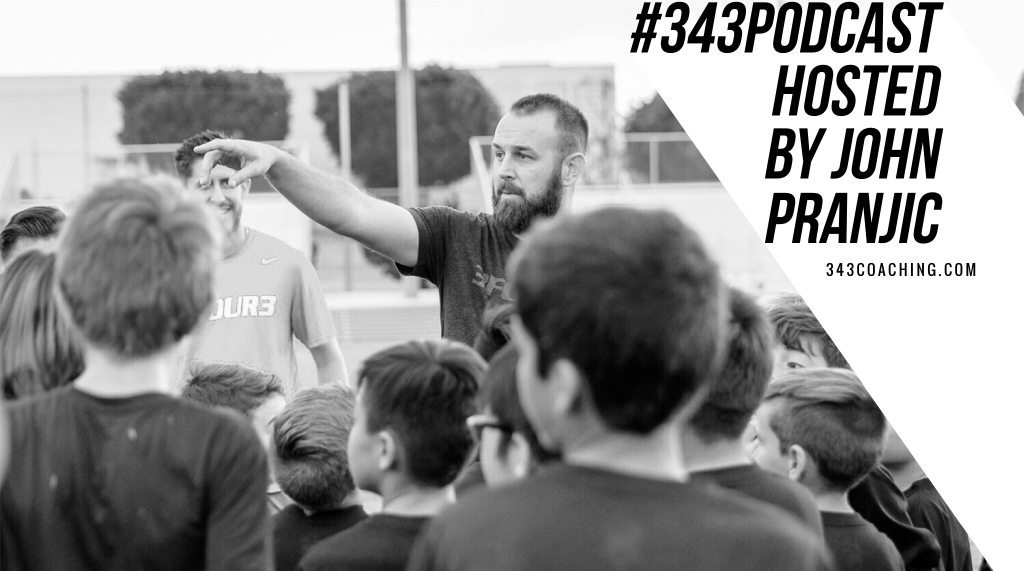 When I spoke with Herculez Gomez, he hesitated when he said that soccer can be like life or death in some areas of the world. But using that phrase "life or death" helps paint an appropriate picture because the sport is so much more than just a game for millions and millions of people around the globe, including many in the United States.
Just a game: a thread pic.twitter.com/QE73WX0n2q

— Casey Proud (@shakaloha1000) January 19, 2018
At one point during the interview, Herc said that in Mexico the fans "demand more out of the Mexican national team coach than they do out of the Mexican president."
Contrast that with the narrative we're fed in the United States.
Soccer fans here are expected to accept the shameful idea that soccer is just entertainment. And if we want to be part of American soccer, we're forced to be part of an incredibly sterile environment that pales in comparison to the rest of the world. American soccer fans are expected to sit quietly, play nicely, and buy hot dogs. Anyone who tries to swim upstream is shamed and labeled a "zealot" or a "Euro-snob" or told to put a tinfoil hat on.
It's soccer….soccer. What the hell is wrong with us? pic.twitter.com/qdXMt7JmVx

— Alexi Lalas (@AlexiLalas) January 19, 2018
Herculez Gomez hasn't been afraid to swim upstream, though. In fact, he continues to be one of the most vocal figures in American soccer. He told me that he was critical of both MLS and Liga MX during his playing career. These days he does most of his talking on the sets of ESPN FC and ESPN Deportes. You can also catch him on the Max and Herc Podcast with his co-host Max Bretos.
On his podcast, Herc gave a detailed recap of conversations he had with the father of Jonathan Gonzalez, a dual-national who grew up in the American system that decided to play for Mexico instead of the United States. Those conversations uncovered some lies that were being tossed around by USSF and put a spotlight on some issues that have been ignored by most of the American soccer media for years.
?? USSF lies, bullies, & hasn't been inclusive.
? Things got intense between former USMNT coach Bob Bradley and I as we talk; USSF candidates, coaching, inclusion, Swansea, Bruce Arena, and his thoughts on USSF leadership. #MaxAndHerc #USSF https://t.co/f0544Di4Fa?amp=1

— herculez gomez (@herculezg) January 23, 2018
Some of the most interesting points of the conversation that I had with Herc revolved around American soccer media and how the game is covered here in the States. He didn't shy away from the fact that the game is covered differently depending on which audience is watching, specifically English or Spanish. He also talked about how the lack of mainstream coverage and total immersion like other countries get affects consumers here in the United States.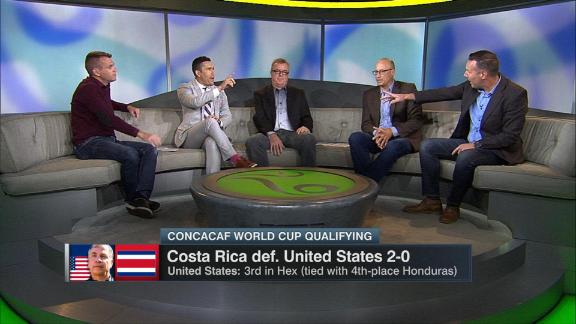 We talked about a ton of stuff, but early in the conversation, you'll hear him say that soccer fans in America are much more advanced and nuanced these days. He said it used to be a bunch of soccer moms and dads who were just being introduced to the sport via their kids. But now those kids are all grown up, they understand the sport, and now they are the soccer moms and dads. Ironically enough, Herc is a new dad! So, it won't be long before he's out there on the field coaching his little one. And when he's ready, the 3four3 coaching education programs will be here waiting for him.
The 3four3 coaching education program is what powers this podcast. 3four3 offers a free 7-week course and a premium multi-phase course. The free 7-week course is a great introduction to 3four3's proven possession-based methodology. The premium course takes an even deeper dive with exclusive audio interviews, classroom sessions, training videos, ebooks, and access to the nationwide community of 3four3 members via the online forums. The 3four3 coaching education program gives you an inside look at the cutting edge training methods that are being used to develop pros here in the United States.
Subscribe to this podcast on Apple Podcasts or Stitcher. If you enjoy the show, it would be awesome if you could leave a 5-star rating wherever you're listening.