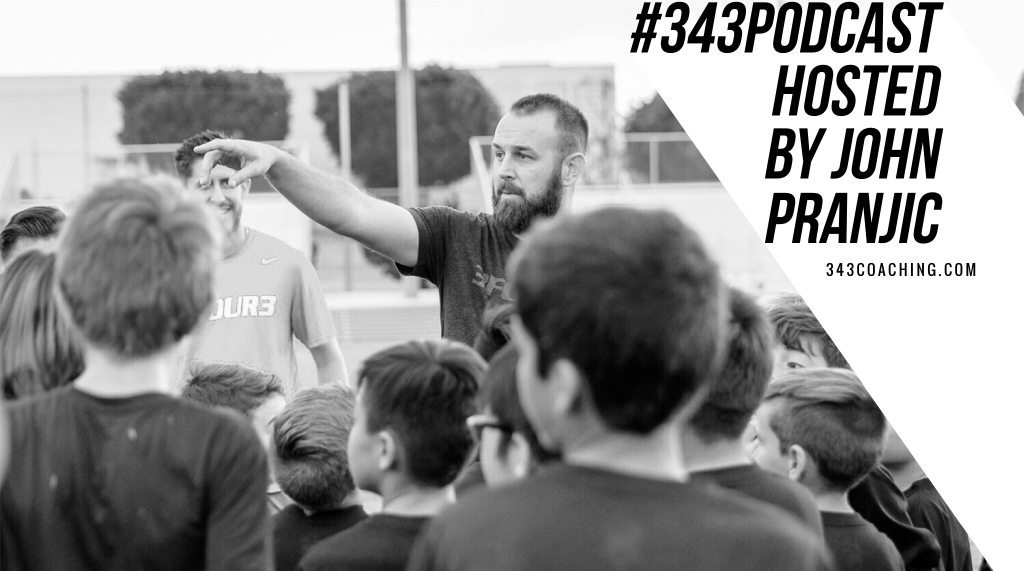 Jenn Schwartz is a strength and injury specialist who works with Alexandria Soccer, a community-based club that offers both recreational and competitive soccer opportunities for over 4,000 children and adults in Alexandria, Virginia.
I was first introduced to Alexandria Soccer when I met 3four3 coaching member Ryan Rich in Las Vegas at our first coaching summit. At the time, I think Ryan was just coaching in the club. Now, Ryan is the Technical Director.
Ryan was one of my first guests when I started this podcast almost three years ago. He was on the show before I even had a microphone and well before I had a clue of how to run a podcast. But, I've kept an eye on Ryan's work at his club and that's how I eventually found Jenn.
Jenn is a Master level muscle activation technique specialist who absolutely loves the process and the work that goes into preparing the body for a game day and recovering properly for training.
Jenn takes an innovative approach to increasing speed, recovery, flexibility, and strength. And she is responsible for sharing all that she knows with the athletes and coaches at Alexandria Soccer.
During our conversation, Jenn and I talked about tips to help players recover during and after long weekend tournaments, some myths about stretching, and touched on a whole lot more.
Here are some links to Jenn's work:
Jenn's Twitter
Jenn's Website
Alexandria Soccer Twitter
Alexandria Soccer Website
And just a reminder that this podcast is brought to you by the 343 coaching education program.
Your support as a member of the 3four3 coaching education program is actually what funds this podcast. So, if you are a coach in the 3four3 coaching education program, not only are you getting an education that transforms you into a far better coach, from the guys who have gone through that transformation themselves and are now considered among the top in the country … but you are helping sustain and develop this podcast. You help us keep the lights on.
If you're not a member and you're wondering what a 3four3 membership can offer you… It is the complete online resource that will help you reduce your trial and error time and help you get right to the work that matters. You will learn the cutting edge training techniques that have been proven to develop better and smarter players and, better and smarter teams.
The 3four3 Coaching education program gives you insider access to exclusive videos of training sessions and full games, with additional education from ebooks, audio interviews, Q&A's, and online forums for networking and collaboration with other 3four3 Members.