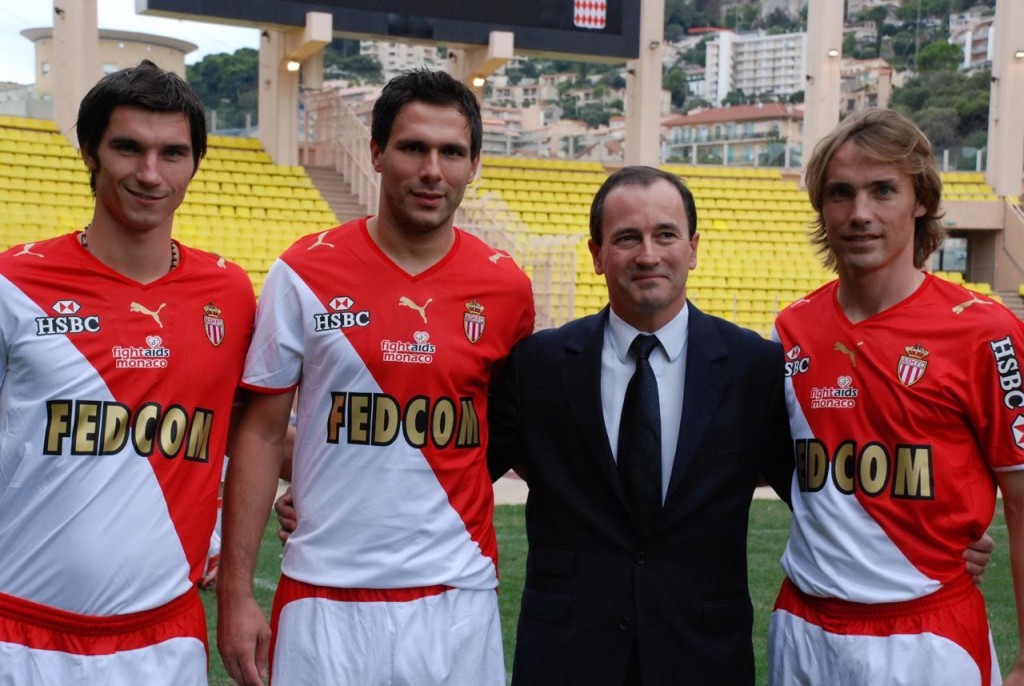 There are serious people and with serious money, serious ideas, and serious experience getting involved with the movement to change US Soccer for the better.
Riccardo Silva and Dennis Crowley aren't bringing pocket change to the table. They're bringing their big names and big reputations, along with their big bank accounts. More importantly, these guys are outsiders when it comes to the world of US Soccer and they are bringing a whole new perspective and objective. Their willingness to file a lawsuit in Court of Arbitration for Sport (CAS) against US Soccer and MLS is proof that these guys mean business and they are not interested in wasting any more time.
(You can read Dennis Crowley's explanation of the case on his Medium account.)
When I spoke with today's podcast guest, he told me to, "keep in mind Riccardo and Dennis don't owe anything to anybody."
That is extremely important to highlight.
Because there is a weird feeling of sympathy for MLS owners that sometimes pops up when we start talking about promotion and relegation. A feeling like we owe these guys something. Like they are some sort of God's that came down and bestowed American soccer upon the people and we the people must bow down and kiss their feet for eternity.
When I interviewed Phil Schoen from beIN Sports we spent a good chunk of time discussing where US Soccer might be without the investments of Robert Kraft or Phil Anschutz. I remember asking Phil something along the lines of, "How long do we have to keep saying thank you to these guys?"
Another argument from supporters of the current MLS franchise system is that the owners wouldn't have bought in for $150million, or whatever price they paid if there was a possibility of being relegated out of Major League Soccer the next season. Well, no shit. Let's look at the flip side of this, though. Why would anyone in their right mind invest in lower division soccer if there is no incentive or opportunity to move up? The fact is that FIFA mandates an open pyramid with movement up and down based on merit for good reason. And the fact that the United States is one of only two nations in the entire world that operate with a closed system is alarming.
The sympathy for these billionaires, or groups of millionaires that have banded together (like LAFC for example), is so confusing. Mostly because the majority of the MLS owners operate in a free-market capitalist system with all of their other business ventures where they likely make most of their money. They are able to develop products and sell them with virtually no restrictions, but also, little protection. In the real world, it's a dog eat dog environment. And these guys have all proven to be vicious and successful when it comes to business.
So, why not in MLS? Why are the MLS owners afraid to compete in a free and open soccer market? And why do some soccer fans protect and support them?
It's mind-boggling. I just don't get it.
There is definitely a movement that is calling for change, though. You can see it in action every day on Twitter. And you can argue that one of the forefathers of the movement is Ted Westervelt. That movement on the internet is now moving from Twitter to an actual courtroom. Guys like Riccardo Silva and Dennis Crowley are taking action. We're going to have wait and see what happens there, but there are other things happening and people getting involved and speaking up as well.
One of those people is Jerome de Bontin.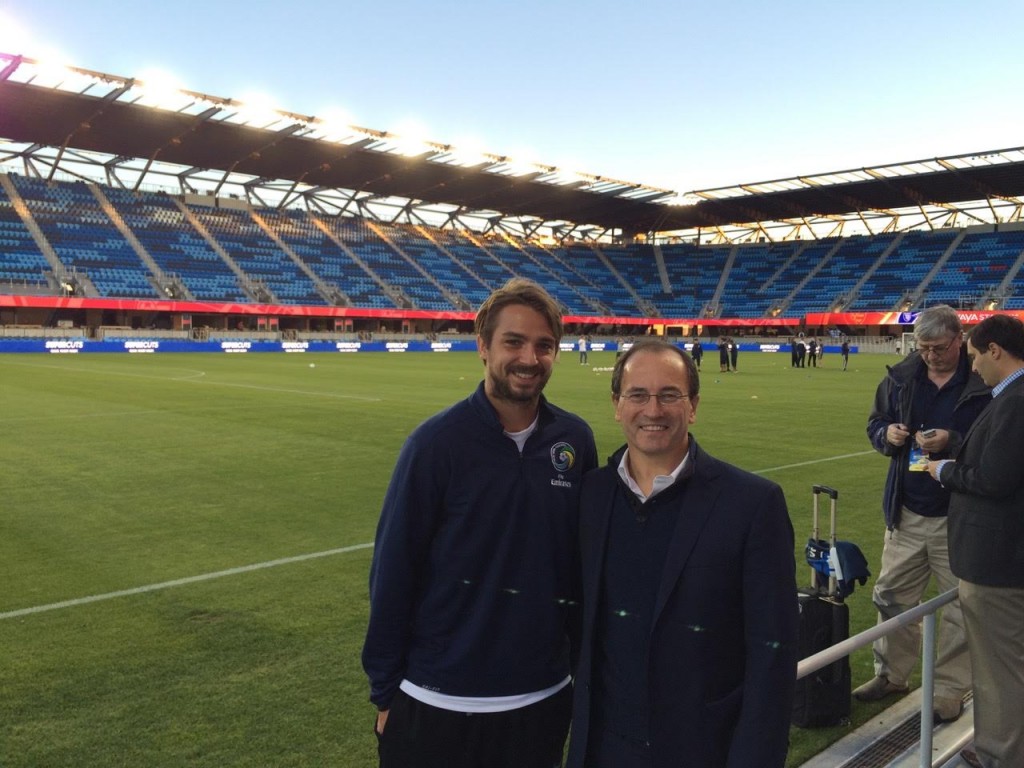 Jerome, like Riccardo and Dennis, isn't just some chump. He isn't just some guy from Twitter. He isn't just some soccer dad.
Jerome is the former President of AS Monaco, a club in France's first division that has been the home to players such as Thierry Henry, Eric Abidal, George Weah, James Rodriguez, and (as I type this) is currently the home of Kylian Mbappe.
Jerome is also the former General Manager of the New York Red Bulls.
He also does happen to be on the board of directors of the Colorado Rush Soccer Club, one of the largest youth soccer clubs in America that services over 5,000 players annually.
So, why is Jerome a key player in this movement? Well, he's toying with the idea of running against Sunil Gulati for the position of President of the United States Soccer Federation. And he has the necessary experience and the right people in his corner that lead me to believe that this idea of his should be taken seriously.
Jerome and I spoke at length about some of the problems running rampant in US Soccer.
The abolishment of term limits for a sitting USSF President.
Lack of investment from certain bottom-feeding franchises in MLS.
How not having promotion/relegation is hurting us, not helping us.
Personally, I'm excited about everything that has been happening. I'm excited for the people who are getting involved with US Soccer. This is a great time to be involved. Because it looks like the free ride is over. MLS and US Soccer cannot enjoy the totally relaxed and comfortable environment that they have become accustomed to over the years. There is now real pressure from high profile figures that are demanding change. A brief visit to any high school history class would surely provide evidence for what could potentially happen next in a situation like this.
Jerome emailed me the photos you see on this page. He also challenged me to name at least one of the players in the photo below. Front and center standing next to the man in the black shirt I see Jerome. Boom! I win, Jerome! Maybe you can take a stab at the challenge, though? Leave your answers in the comment section. Good luck 🙂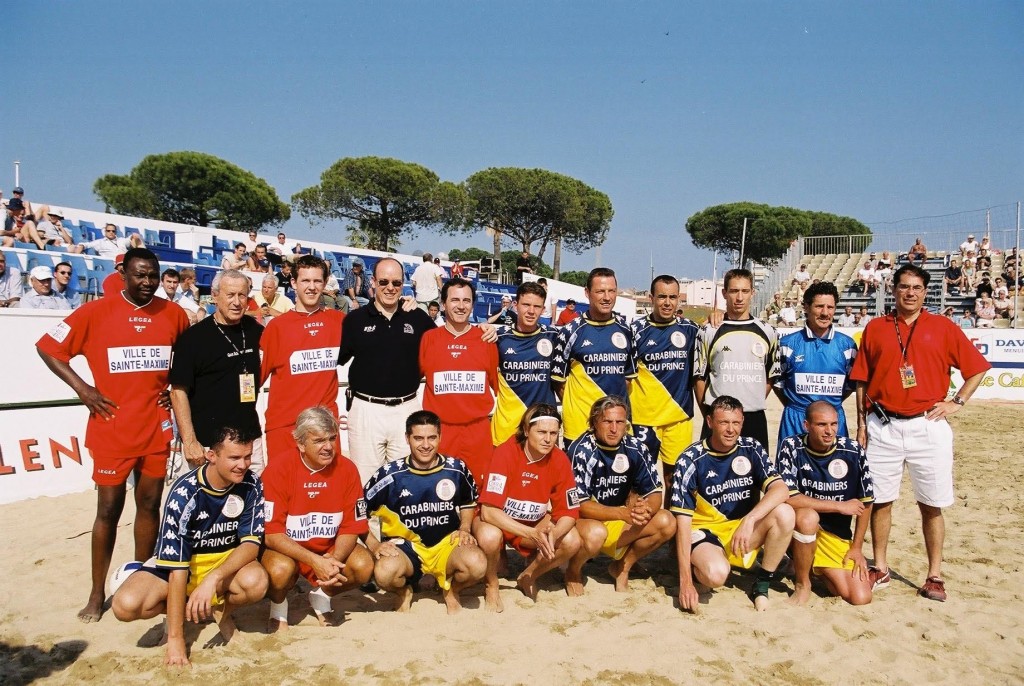 Don't forget you can subscribe to this podcast on Apple Podcasts (the new iTunes for podcasts apparently) or you can find it on Stitcher. If you like this podcast it would be super cool if you left us a 5-star rating.
If you're sharing this podcast on social media you can use the #343podcast hashtag. Thank you!