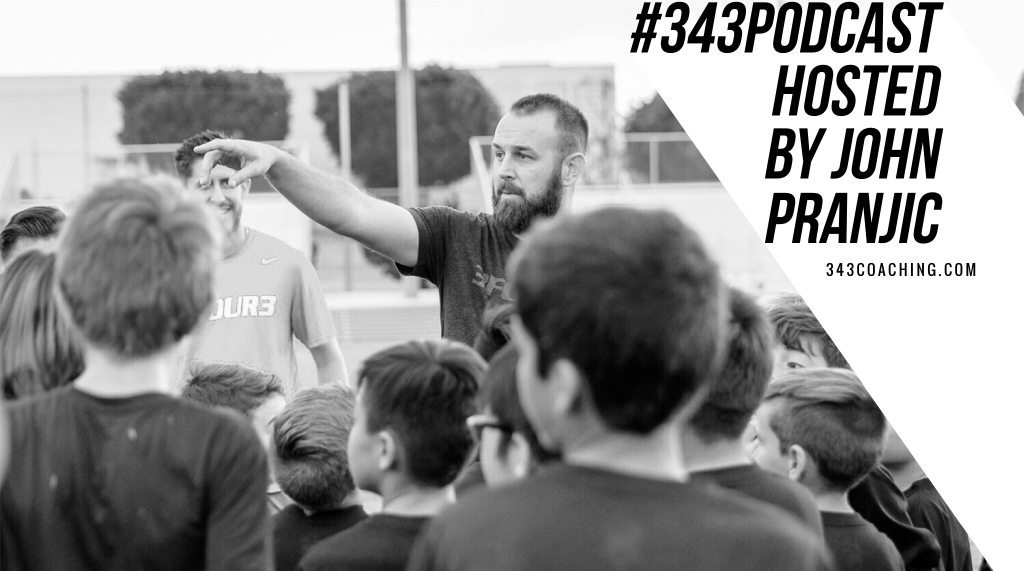 Rishi Sehgal is the interim Commissioner of the NASL. Many of you are probably familiar with his name, but hardly anyone knows his story. In this episode, you're going to hear Rishi talk about how he went from replacement goalkeeper to USA superfan.
Long before he started working for NASL, Rishi and his friends were known as some of the most passionate supporters of our national teams. When I asked Rishi for a photo to accompany this podcast, he initially sent me a professional headshot. A few minutes later, he sent me two photos that do a much better job of showing just how passionate he is about American soccer. When I asked if I could use those photos instead he said, "Why not, hopefully people will realize we can have some fun too!"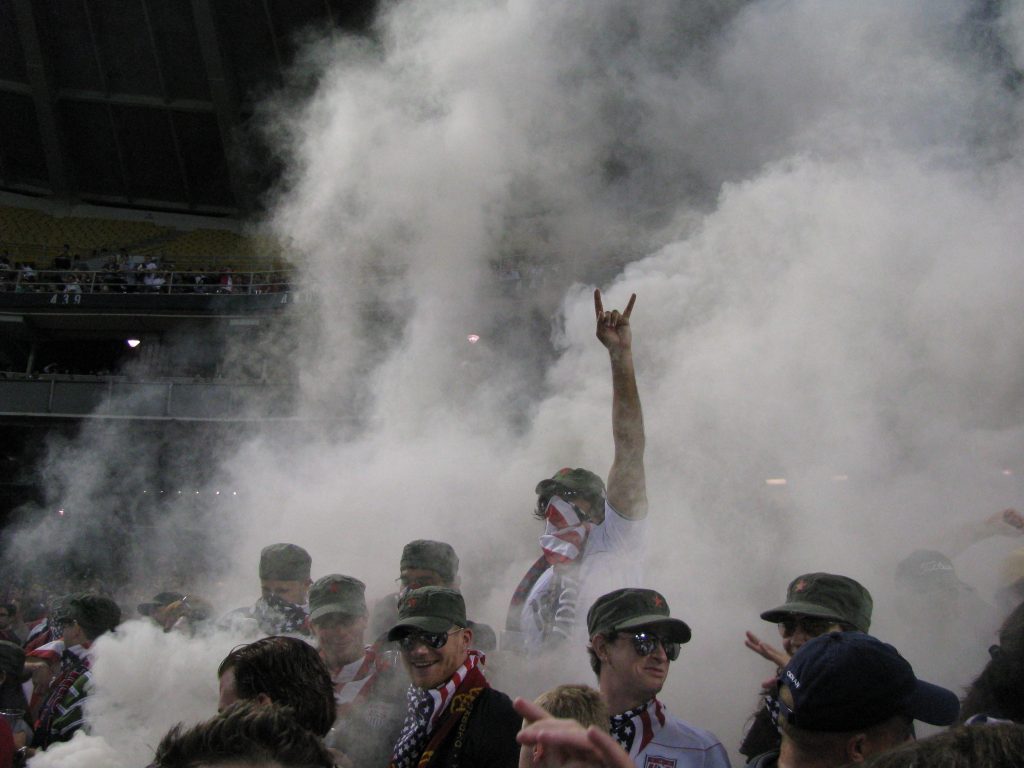 According to Rishi, USSF awarded one picture "best photo submitted by a fan." The other is a picture from a USMNT away game in 2008. In a text message to me, Rishi said, "We literally went down just to make sure the team knew someone was watching." Ironically, the picture is of Rishi holding an American flag with Sunil Gulati, Don Garber, Carlos Cordeiro, and Dan Flynn.
In 2018, Rishi found himself sitting in a Brooklyn courtroom fighting on behalf of American soccer players, coaches, investors, and fans. Who was he fighting against? U.S. Soccer, the federation that he traveled around the world supporting for years. I don't think he ever imagined facing off against the guys he posed for a photo with almost a decade ago, but it happened.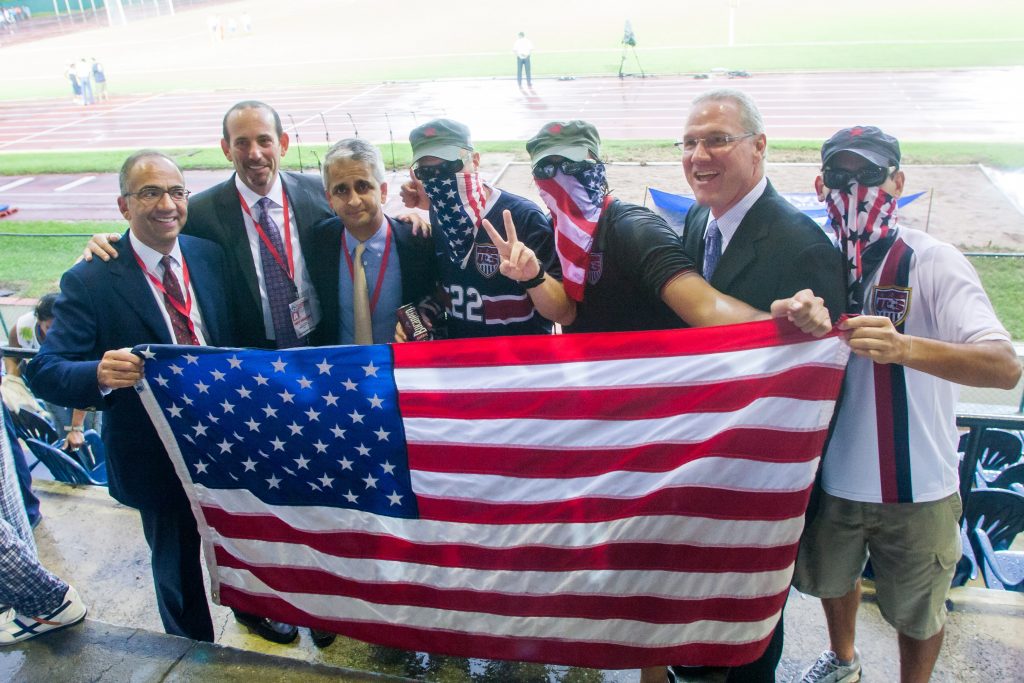 That Brooklyn courtroom is where I first met Rishi. That Brooklyn courtroom is where decisions were made that ended any possibility of NASL playing in 2018. That Brooklyn courtroom is also where U.S. Soccer prefers to talk to New York Cosmo's chairman Rocco Commisso.
Rocco recently made an announcement that he is prepared to invest a historic amount of cash into American soccer. Carlos Cordeiro couldn't even be bothered to set up a meeting with him. That's how bad U.S. Soccer leadership is.
What's funny is that U.S. Soccer recently made an announcement of its own about its reorganizing management roles and the appointment of a historic number of chiefs. Those chiefs appear to be in charge of a number of different things, but apparently, none are equipped to handle a conversation with Rocco about quite possibly the single biggest injection of money into American soccer. Even after electing a new US Soccer President, and putting a record number of cooks in the U.S. Soccer kitchen, the person who ultimately got the nod to discuss Rocco's offer was Sunil Gulati's right-hand-man Dan Flynn.
READ THE LETTERS TO U.S. SOCCER HERE
Dan is someone that Rishi knows much better now than he did in that 2008 photo. A series of emails between the two were made public in 2018 which displayed U.S. Soccer's catty and dismissive behavior towards NASL. Rishi, by all accounts, was asking for something that anyone with common sense would assume to be a given… equal and fair representation by the governing body that oversees multiple organizations that all share a common goal. What is that goal? To grow the sport of soccer in the United States.
There are so many things that have happened over the course of Rishi's time at NASL, both good and bad, and we were able to talk about a lot of it. But at one point, Rishi asked that we talk about the future. So, we did.