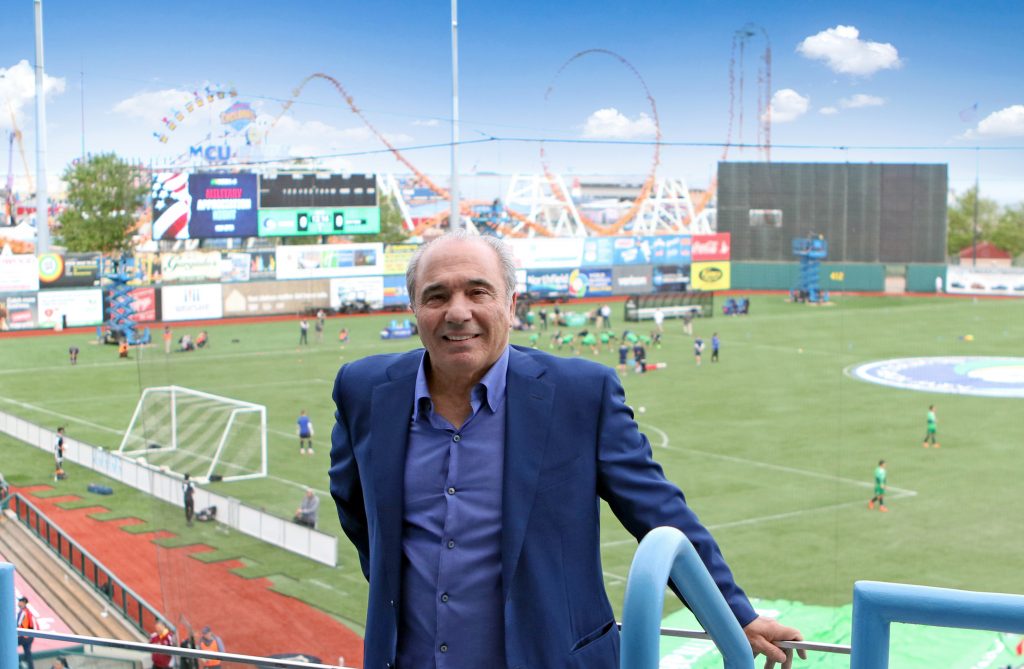 American soccer has problems. It's not a secret.
In October 2017, I was able to witness those problems firsthand. I sat as close I could to the action when NASL went head to head with U.S. Soccer in a Brooklyn courtroom. For some weird reason, MLS lawyers were there, too. In fact, they were the only ones sitting on the "US Soccer" side of the room. Well, there was one other reporter actually.
But the NASL side was packed with soccer fans, journalists, team owners, and other members of the soccer community. It was easy to tell that NASL were the good guys. I was very lucky to meet Rocco for a brief moment. And you'll hear me tell that story during the podcast.
I had another chance to see these problems firsthand when I went to the NASL final between SF Deltas and New York Cosmos in San Francisco. I'm not talking about the problems at the game or on the field. I'm talking about after the game and off of the field.
One of the Cosmos executives invited me to join him, the staff, and team for dinner. I was actually with a group of Cosmos supporters that flew out just for the game and I asked if they could tag along. No surprise, they welcomed all of us with open arms.
The mood in the room was a little strange at first. It was just us fans and some of the office staff. No one really knew what to expect. They had just lost the final. They didn't know if they would even have a team to play for or a league to play in next season. But the players arrived one by one. And it didn't take long for a positive vibe to fill the room.
I overheard an interesting conversation happening between one of the Cosmos players and some of the fans that came with me. So, I wiggled my way into their circle and listened to him talk about the differences between their last encounter with the league possibly folding vs. this year's experience.
There was one major difference.
He wasn't worried.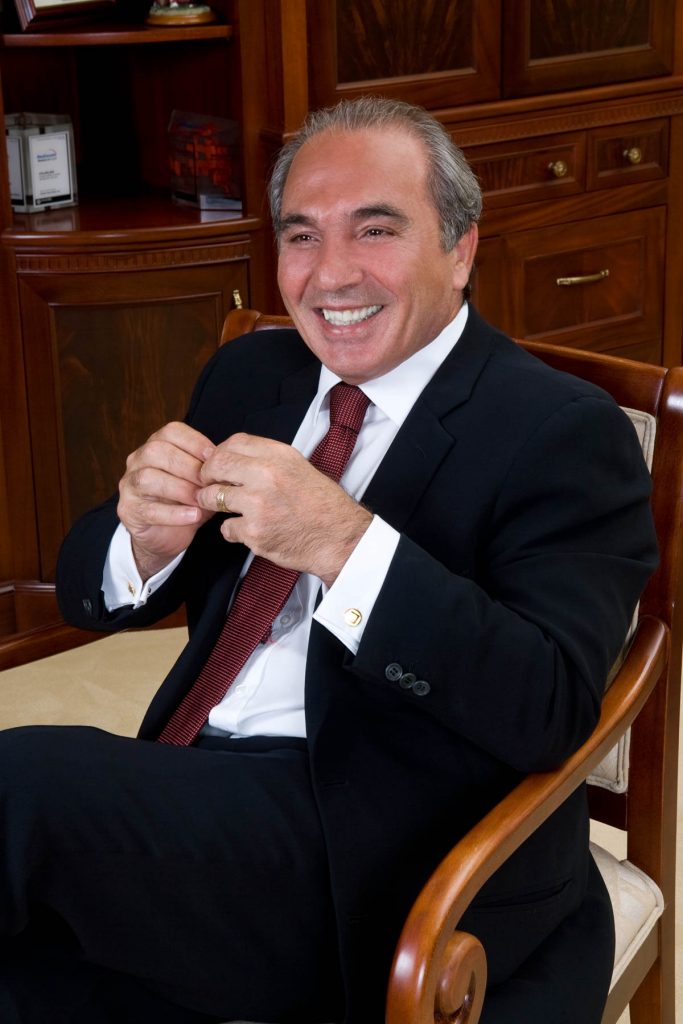 Rocco Commisso had already reassured all of the players, office staff, and executives that they had paychecks coming. This was a big change from the previous year when the Cosmos were rumored to be folding before Rocco bought the team.
And even though everyone in the room that night ended up smiling and singing and dancing… I was able to get a true feel for just how much an impact U.S. Soccer's decisions in the boardroom have on the people they are supposed to be helping, not kicking to the curb.
Rocco was super generous with his time. After we stopped recording, we spent a decent chunk of time talking about some other non-soccer related things. He told me about a fundraiser that he attended the night before. He was super eager to talk to me about Croatia and his Croatian brother-in-law. You'll actually hear him reference it quite a few times during the interview because he's super fascinated with their ability to create so many high-level players in such a small country, just over 4-million people. It's a country that is smaller than the boroughs of New York that Rocco and Cosmos fans are all too familiar with.
During this interview, we talk about a lot. And Rocco doesn't hold back. I have to add that at times I sort of felt like a New Yorker. You'll hear me trying to talk over Rocco and get my two-cents in. He had warned me before we started recording that he likes to talk. That was fine with me because I like to listen. And I'm sure you're going to enjoy listening as well.