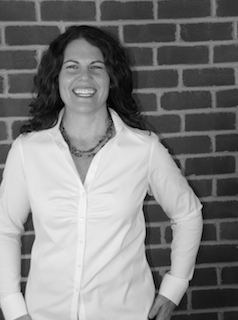 I met Skye Eddy Bruce at a marketing conference in Denver, Colorado in 2016. How we actually met is a funny story that her and I will revisit during this episode, but the more important part is that we've stayed in contact and have helped each other out in more ways than one.
Skye is the founder of soccerparenting.com. The mission statement on her website states that the goal is to "elevate the game and enhance every child's youth soccer experience by engaging, educating, empowering, supporting and advocating for parents."
This might sound weird coming from me, but I agree 100% that parents are integral part of the equation and are oftentimes ignored or undervalued or just left sitting on the sidelines instead of being empowered with proper education. In fact, one of the things we've been working on behind the scenes here at 3four3 is a parent education course of our own. Keep your eyes peeled for that.
Skye is a former NCAA player with strong ties to Tony DiCicco and some of the most influential figures in American soccer. An interesting chapter of Skye's life story was when she risked everything she had here in the United States to move to Italy and pursue a career there. She reveals the details of that experience and tells some funny stories during this interview.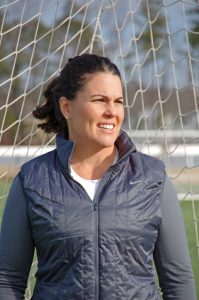 We talk about a ton of things, including her favorite memory of Tony DiCicco. But Skye is a fountain of knowledge, with real experience to back up the work she puts out. This little write-up does no justice to her soccer career or her body of work. So, after (or while listening) please check out what she's up to at Soccer Parenting.
Website: https://www.soccerparenting.com
Twitter: https://twitter.com/SoccerParenting
This podcast and all of the 3four3 podcasts are brought to you by 343coaching.com and the 3four3 coaching education programs. You can choose between a free 7-week course or the premium multi-phase course, both give you an inside look at the cutting edge training methods that are being used at the top levels of the game from youth to pro.
The online courses here at 3four3 are what help drive this podcast and I want to take a second and thank you to all of the 3four3 members. Without you, this wouldn't exist. I truly appreciate you. Thank you for being part of the 3four3 community.
If you're not a member, and you want to learn more about the 3four3 coaching programs, you can find all of the information at 343coaching.com. While you're there, you can also find over 200 written articles, videos, and more podcasts like this one. If you enjoy this podcast, a 5-star rating on Apple Podcasts or wherever you're listening to this show would also be much appreciated.