Thaddeus Matula is a filmmaker. Not the typical guest you're used to hearing on this podcast.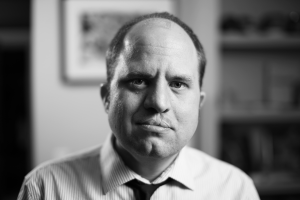 So, let me start with how we were introduced.
It started with an email I received from a guy named Josh. Here is what he had to say:
Hi John-

My producing partner Ryan Rettig and I would like to speak with you in regards to a documentary we are producing.

Our director is Thaddeus Matula, the Emmy and Peabody Award winning director behind ESPN's 30 for 30s "Pony Excess" and "Brian and the Boz".

We are very drawn to the story of Mark & Christian Pulisic after reading your interviews and hearing your 3four3 podcast.

Your recent post- "When you understand that American sports aren't global sports, you'll understand why our current model keeps us so far behind in soccer." – aligns with one of our main themes and feel Mark and Christian's story is important to illustrate.

I think we will have a lot to chat about.

Look forward to hearing from you soon.

Cheers, Josh.
That's how things started.
After that, Josh and I had several conversations over the phone. Then, Thaddeus called me. And then we started texting and emailing pretty regularly. Eventually, we decided it was time for Thaddeus to come on the podcast and talk about his project.
Thaddeus and I discuss his other non-soccer related projects and he gives some great insight to what it takes to be a filmmaker.
But I think you're going to enjoy the banter about what it's like trying to make a documentary about a rising soccer star here in the United States. I mean, you're here for soccer content, right? 🙂 Of course.
You can find links to Thaddeus's other projects below.
Big thank you to Thaddeus, Josh, and the rest of their crew. This was a fun interview and I hope you enjoy it.
Links to other work: