At age 16, Tristan Bowen used a fake ID to get himself on the field during an LA Galaxy open tryout. Shortly after that, he was offered a professional contract. Tristan would ultimately become the first official Homegrown Player in MLS history. On paper, it seems like a dream come true. But the story isn't as straightforward as you would think.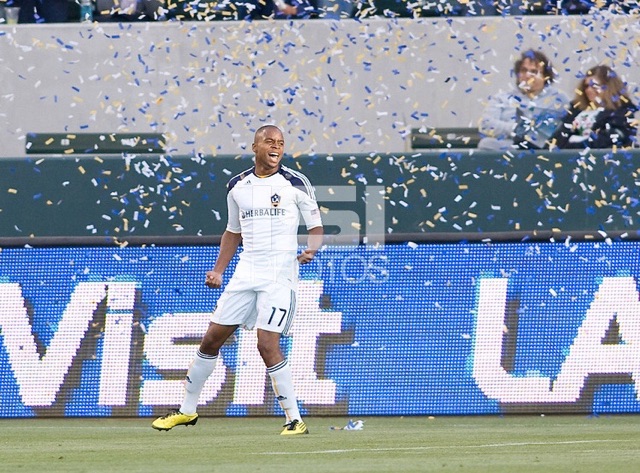 Tristan says, "there is so much that people do not know." Not just about the process of becoming the first Homegrown Player, but there is a lot that people don't know about becoming and staying a professional soccer player in general:
Hours spent training outside of organized practice.
Navigating through opportunities and contracts, both good and bad.
The importance of having a strong support system comprised of family and close friends.
Tristan and I dove deep into what it took to turn him into the player he is today. He took a more accelerated track than most kids. In fact, most kids wouldn't be able to handle what Tristan went through. Some of the most interesting parts of his story revolved around what happened during those early stages of his career.
He talked a lot about his family, specifically the role his uncle played. His uncle was there from the beginning. His uncle was the one who pulled him out of club soccer in Southern California. His uncle was the one who made him play with the older kids. His uncle was the one who sent him to Brazil for a summer. His uncle knew how to push him. His uncle knew when to push him. His uncle knew when to protect him. And if Tristan needed to choose just one person to look out for his best interests, he knew it had to be his uncle.
It's well known that trusting and relying on people who have been with you from the beginning, and helped you get to where you are, is very smart in the soccer world. Those who have proven to have your back.
For example, the two best players in the world, Messi and Neymar, are represented by their fathers. It didn't matter that neither had experience as agents. Contrast that to the nightmare Mascherano and Tevez had when they allowed a big agency to rep them. It makes sense though, right? Who truly has your best interests at heart? And that is something you'll hear Tristan allude to as well. But that's not all.
Tristan's career has taken some unexpected twists and turns. He opened up about some of the troubles he has encountered during his journey. Specifically, what it was like trying to make it as an American player in Europe:
Lack of connections between traditional American sports agencies and Euro clubs.
Having a hard time finding a coach who believed in him.
Finding the right opportunity to allow him to excel.
At age 26, Tristan still hasn't found his footing. But he is back in the United States now and is armed with ten years worth of experiences in the professional soccer ecosystem. He knows what he's capable of and what he can provide for a team. He has a clear idea of what he's looking for. Now, it's all about finding the right match.
The story of MLS' first ever homegrown player might surprise you. And there is no one better to tell that story than the man himself.
PS, don't forget to subscribe to 3four3 FM on Apple Podcasts or Stitcher. And while you're there … how about leaving us a 5-star rating?
PPS, you can also find Tristan's podcast "A Pros Life" by visiting his website: www.aproslife.com