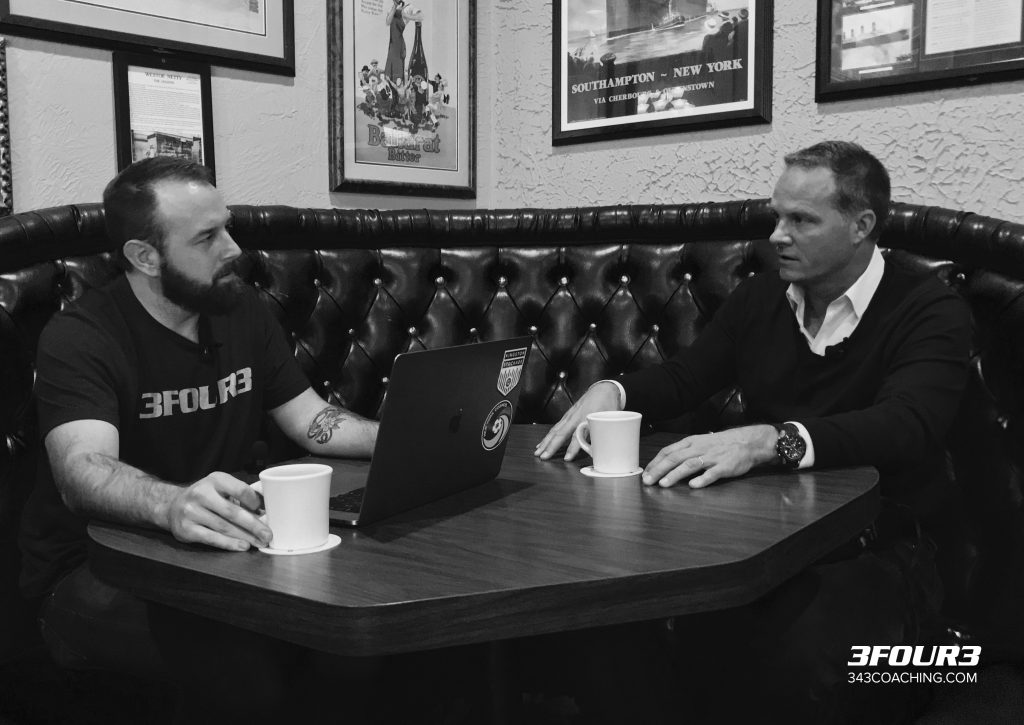 My alarm went off at 5:30 am. Way earlier than I'm used to. I rolled over and hit snooze.
Ten minutes later my alarm went off again. This time, I turned the alarm off and sent a text to my buddy Tyler.
"You up?" I asked.
"I hate you." He responded.
It was Sunday morning. His one day off. And instead of sleeping in, I was picking him up at 6 am and dragging him down to Thousand Oaks with me so he could record my interview Eric Wynalda.
On the way out of town, we stopped by the donut shop, and then picked up our friend Gabe from the grocery store parking lot across the street. That might sound like a random 6:00 am occurrence, but it was planned.
Gabe and I grew up playing soccer together. His dad and I coached together at one point. His younger brother was my personal trainer for a while. Gabe is a big-time U.S. Soccer fan and president of the local American Outlaws chapter. He has been a supporter of my podcast and I've done my best to show up to his A.O. watch parties. And it was no surprise when I asked him if he wanted to go with me that his response was, "So down."
It took us about two hours to get to the location Eric chose for the interview. It was a bar called Crown and Anchor. Manchester City was playing on almost every TV in the place when we arrived. All three of us sat at the bar. Tyler and I ordered coffee. Gabe ordered a Guinness.
Tyler went to go scout out a spot where we could do the interview. Pretty sure he loaded his coffee with cream and sugar and never even took a sip.
At first, the server and bartender seemed a little wary of us doing an interview in their bar.  We picked out a spot in the corner that had the best lighting. They said we would probably be okay there. But I'll admit, I was a little nervous.
Then, Eric walked in. He didn't just walk in, though. He walked in like he owned the damn place. He shook hands and hugged everyone he saw on his way up to the bar. He was wearing a nice suit. If I had to describe him at that moment… I think I would have to say he looked "presidential."
The lady behind the bar looked at me and asked, "You're interviewing this guy?" That's when I knew we were going to be fine.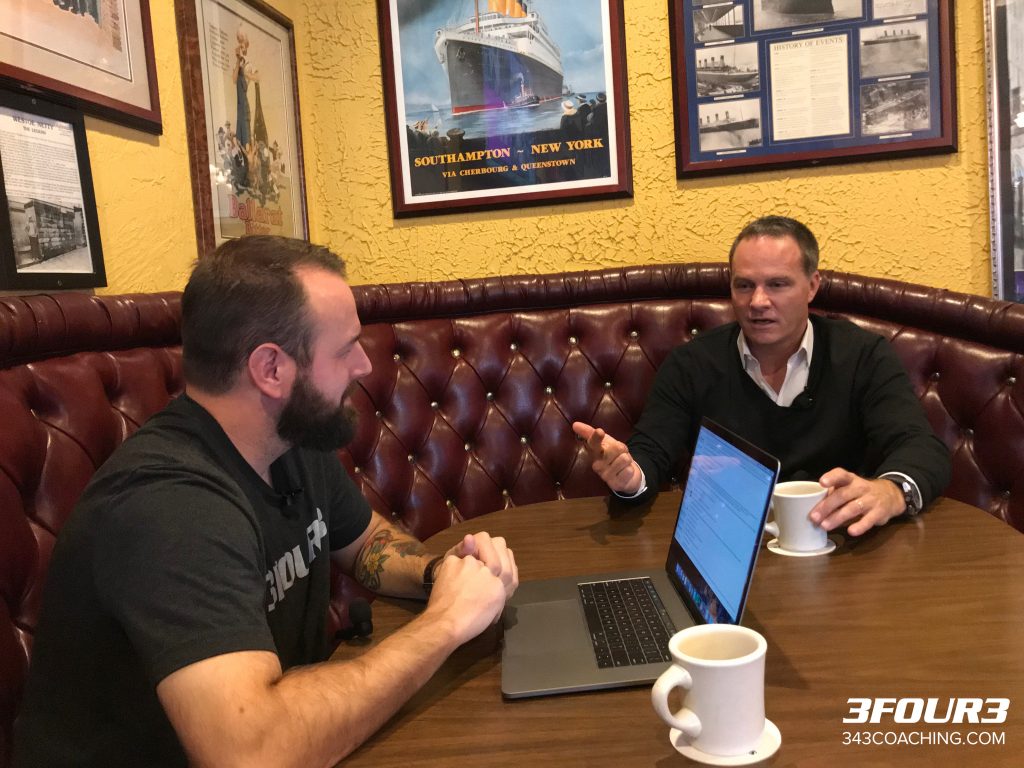 Eric ordered eggs and white toast. We each finished a cup of coffee as we chatted and went over some pre-interview stuff. Tyler, Gabe, and Eric's producer Nick sat in the booth next to us with all of the audio and video gear. After about twenty minutes of small talk the server topped off our coffees, the guys clicked record, and a conversation about promotion/relegation, a proper pyramid, shady nomination and bylaw antics, and the desire to fix US Soccer now (not 10 years from now) ensued.
We recorded for about an hour.
After we stopped, Nick took off to get to his son's game in Pasadena, but Eric stuck around for another hour and told us stories about his time in Germany and some other experiences he's had with U.S. Soccer that have played a big part in why he decided to run for president. And I couldn't help but smile when I realized I was sitting in a booth drinking a coffee and chatting with someone who could very well be the most powerful man in American soccer in just a few months time.
I was also smiling because Eric was saying things that I believe in. Things like unlocking our countries true potential. Things like having a system that is built to include, not exclude the majority of America. Things like allowing players to be different and to show their real identities, cultures, and flavors on the field instead of being robots. Those are the things that made me gravitate towards 3four3 years ago because no one else was saying those types of things. That's why I'm always so proud to put on a 3four3 shirt because those are things it represents. And that's why I'm super proud to have recorded a conversation with someone like Eric who sees the same potential in American soccer that I do.
Just a quick reminder, this podcast is brought to you by the 3four3 coaching education program. And if you have a minute, subscribe to the show and drop us a 5-star rating on Apple Podcasts or Stitcher.
I hope you enjoy this episode with Eric Wynalda.