Magic! Well, let's see …
The area of South London is not a huge one, but one that has made a massive impact on the Premier League.
Despite just 2.8 million people, the 10 mile area produced 14% of English players in the 2016 Premier League season.
Three years later the area is starring again, this time helping produce some of the top English youth talent. The likes of Jadon Sancho, Joe Gomez, Ruben Loftus-Cheek (a little older at 23), Tammy Abraham, Aaron Wan-Bissaka Ryan Sessegnon, Ademola Lookman, and Reiss Nelson are all part of this youth movement.
A common theme with many of these players is a mix of high level technical ability and pace.
Most, if not all of these players spent countless hours playing "cage football", which is essentially "5 a side" on a basketball court which has goals underneath the hoops.
Similar to Paris, this is where many of these players learned to express themselves. A place to work on your 1v1 skills. A place to work on your weak foot. Then once proven, a place to play against players 3-5 years older and see if you can still find success.
Harry Hudson, a former Crystal Palace academy coach had this to say about South London:
"If you look at Jadon Sancho or Callum Hudson-Odoi, they aren't traditionally English-style players like David Beckham or Paul Scholes and have games that are more about flair. It is also very competitive in South London – there is a certain resilience that players have to have to be successful. It's very dog eat dog."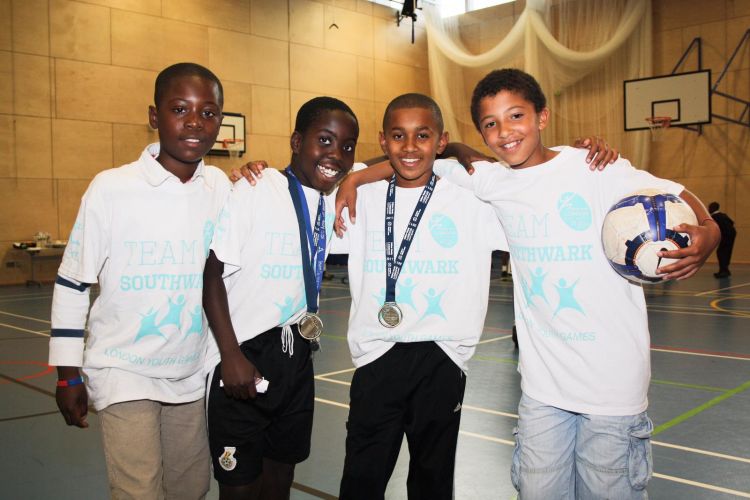 Speaking of which, one of England's greatest ever defenders, Rio Ferdinand, had an excellent Players Tribune story about playing against grown men in South London as a skinny 12 year old.
"Don't cry. Don't show emotion. Don't say anything. You want to go mad, but this isn't like you are playing against one of your friends where you can clap back, 'What you doin'?' You're dealing with big guys and all their mates, so keep yourself in check. You're going to get tackled and you're going to get pushed to the ground. You're going to think to yourself, Man … I don't know if I should be here … but listen Rio. When this happens, I want you to do two things. Get up. Then, look back at them and say, 'Gimme the ball again'."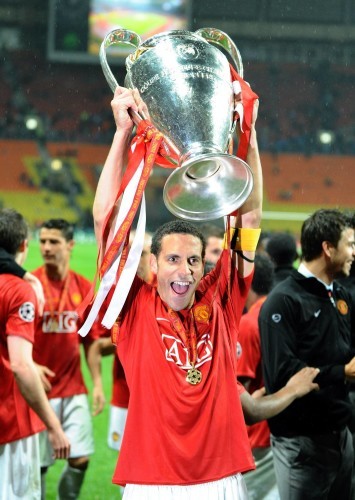 A generation after Ferdinand learned from the adults at Burgess Park, two new players stepped that same field. Two nine year olds instantly stood out, even at that young age.
Their names: Jadon Sancho and Reiss Nelson. Their youth coach Ahmet Akdag said this about the two:
"They were both very sharp with their mind and with their feet. Just on another level from any of the others. It was the ability to glide past players like they weren't there. The ability to play off of both feet. The speed on the ball, the speed of thought. The skills to beat players just as quick as them, because they were steps ahead."
Those that knew Sancho kept using three words to describe him: "hunger", "bravery", and "fearlessness".
They pointed to his upbringing in Southwark, one of the most deprived boroughs in South London. Similar to other areas in the world, these players are more motivated and the stakes for these young players are much higher.
Sancho was once asked about how his childhood gave him that hunger to be a footballer:
"Life would have not been good for me because there were a a lot of bad people. What might have happened if I hadn't [had the hunger], is with me all the time."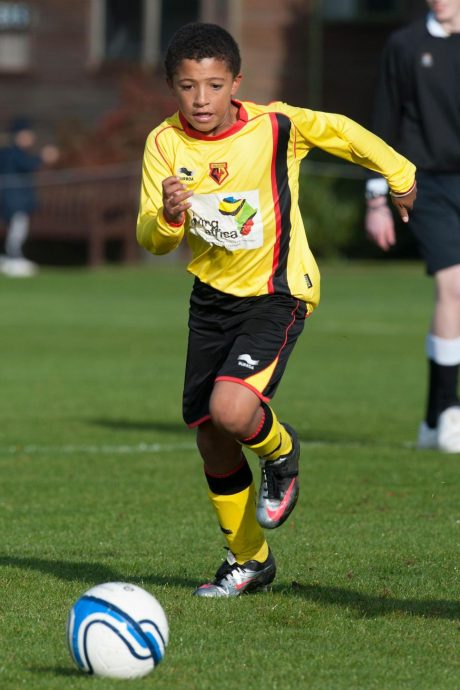 "Cage Football" is about three things. Technique, dribbling and drive.
Playing on concrete meant the ball was moving fast, so the first touch needs to stay close to the body. Since it's "5 a side" many of the chances that are created come from a fast 1v1 dribble against the opposition defenders. Finally, since the game is very back and forth it meant you need the drive to track back and make the effort defensively.
As I previously mentioned, much of what South London has begun to replicate the last couple years is very similar to what Paris has done.
While Paris is 4.5 times larger than South London, "Concrete Football" became widely recognized in the development of many talented players in the Parisian suburbs. (Mbappe, Pogba, Kante, Mahrez, Dembele, Martial, Coman etc).
Also similar to Paris, most of the players from South London come from families of immigrants.
Sancho is Trinidadian. Joe Gomez is Gambian. Loftus-Cheek is Guyanese. Wan-Bissaka is Congolese. Tammy Abraham and Ademola Lookman are Nigerian. Reiss Nelson is Zimbabwean.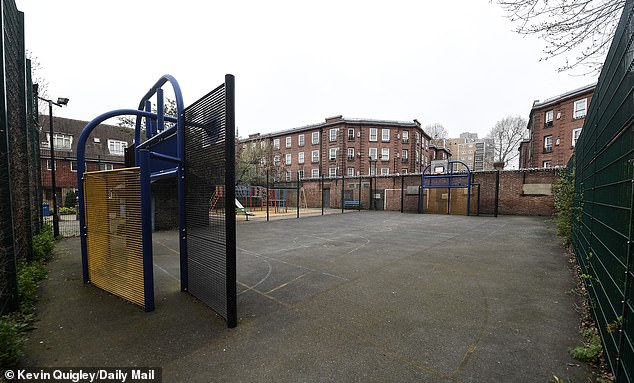 In closing, what we have seen is how much influence both Paris – and now South London – have had on the global game with regards to youth development.
While there might not be many "cages" in the United States, I think this type of environment can still be replicated.
Growing up in Los Angeles I saw plenty of talented 13-15 year olds fearlessly playing against adults in Hispanic leagues on the weekends.
To me the best environment is not one that's "unstructured" or "structured". It's a combination of both.
"Unstructured" is needed to grow. To challenge yourself against older players. To try things. To toughen up.
"Structured" is needed to grow. To play at a better level. To understand the important of team tactics. To understand the importance of the team over the individual.
The combination of both is what creates magic: Ronaldo, Messi, Neymar. Is South London's very own Jadon Sancho on his way to becoming a generational talent? Only time will tell.