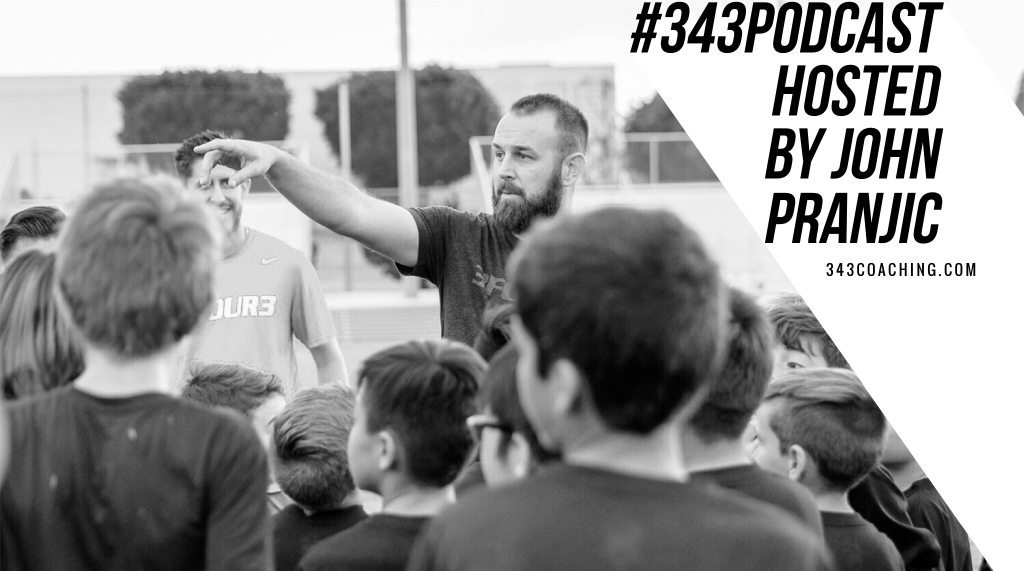 David Robertson is a youth soccer coach in Cincinnati, Ohio. He has earned his USSF A license and NSCAA Premier Diploma. He is also a 3four3 Founding Member. And you can bet your ass that we talk a little bit about the differences between those.
I had been bugging David about getting him on the podcast for over a year and we finally found time to talk to each other.
We touched on some of my favorite topics and so much more. Some of my favorite parts were:
How Cincinnati is consistently developing youth national team caliber players.
The benefits of video recording your training sessions and games.
How you can properly empower your soccer parents and why that is important.
Here is a video of David's work:
It's so important to have videos like these and coaches like David who are willing to put their real work out there to be seen and judged and critiqued. There are a lot of people out there claiming to be experts who hide behind the veil of other peoples work. If you can't see their work and verify that their bark matches their bite, then you shouldn't be learning from them.
If I'm not mistaken, that's a big reason why David joined 3four3 when the membership first opened. The viral video of the 11-year-old kids playing possession soccer caught David's attention and he wanted to find out how he could it too. David and couple hundred more coaches became part of the founding class of the 3four3 coaching education program. They were the first to see the proven training methodology and continue to be the first to see any new 3four3 membership content that is produced today.
The 3four3 Coaching Membership is what helps to support and fund this podcast. It's a proven methodology that works and can help you reduce your own trial and error time by giving you a smart approach to coaching possession soccer.
Resources and other related episodes: