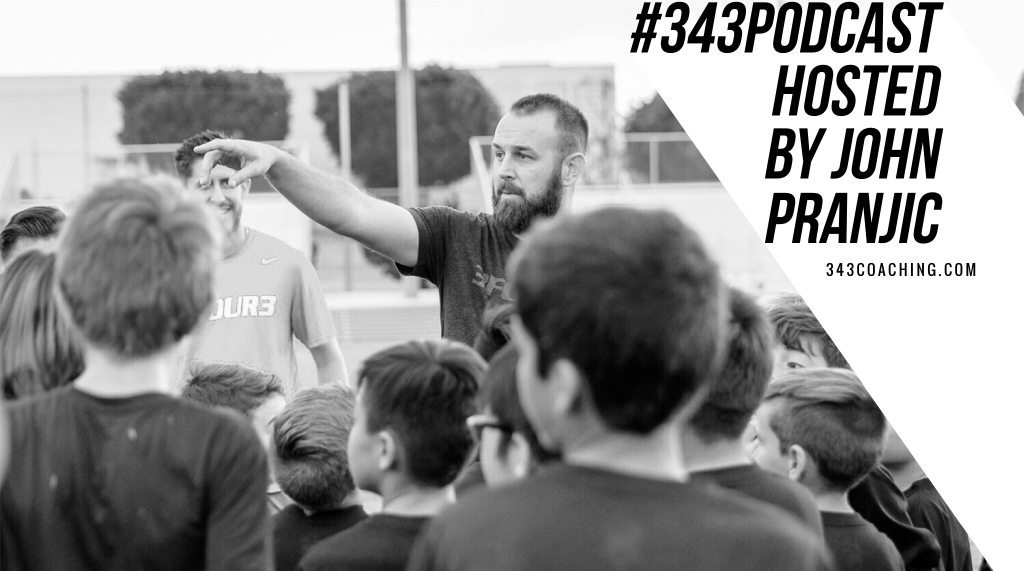 Nick Rizzo is the Head Women's Soccer Coach at Monmouth College. He is a part-time triathlete, professional Google-er, and eternal optimist. He's also the co-host of the @chatsoccr podcast.
I've had my eye on his weekly #soccerchat's and finally decided to reach out to him and ask if he would be interested in being a guest on this show. He countered with me being a guest on his show. And we ultimately agreed to be on each other's shows.
Nick is full of energy and passion. You can hear the genuine excitement in his voice. He absolutely loves his job. And it made for a very lively, honest conversation.
You can find him and his #soccerchat shenanigans on Twitter. You can find their podcast on every podcast provider imaginable. If you're looking for an episode to start with… try the one when they interviewed me.
---
Visit Bounce Athletics online to search products and take advantage of the discount they are offering 3four3 listeners and members. When you're ready – email info@bounceathletics.com to start the order process and mention 3four3 to get 10% off your first order.
---
Other relevant episodes and resources:
---
Never miss new episodes: