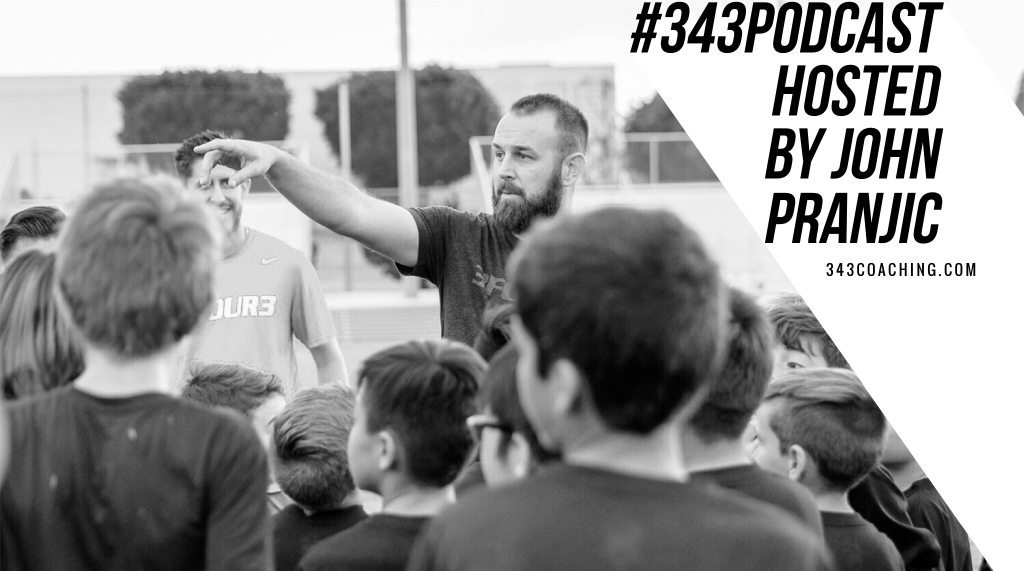 With everything that is going on, and parents having to make judgment calls on what team to play on, what club to join, and what league is best to be in, there is a very simple solution if you are questioning the competitive level and the developmental benefits for your player.
If your player is dominant in their current situation, a solution for increasing their competitive environment is playing up.
Play up one age group, or even two age groups.
But before you dive in and do that, you need to understand it's not black and white. There are many things to consider.
Having said that, we get questions about this stuff all of the time.
Is my player on the right team?
Is my player at the right club?
Is my player being challenged enough?
Should I move my player to the club across town that's playing in the 'better' league?
Is my player good enough to be in a professional academy?
As coaches, we've gotten these questions from the players and parents we work with on an intimate basis. But we also get these questions in emails and on Twitter from others who seek out our advice. Generally, in those cases, it's harder to give a specific answer to questions like these.
Why?
Well, we just don't know enough about your player or your situation to say what's best. Maybe you're in a great situation. Maybe you're not. We just don't know.
What we can tell you, with authority, and without knowing the intimate details of your player's situation, is that a viable solution to your competitive playing environment problem is playing up.
Finding the right competitive level for your player within the structured club environment can help maximize the chances of them fulfilling their potential and fully developing in all four of the key categories: Technical, Tactical, Physical, and Psychological.
But finding the appropriate level is not always easy. There is so much to know and this process of finding the appropriate levels starts at a very young age before most parents are even properly orientated in the American soccer landscape.
It typically begins with the decision to move your child from recreational to club soccer. This is usually done once your player has demonstrated that they are superior in one or more of the four categories just listed.
As your player graduates to club soccer and continues to develop, you will need to continue evaluating the environment your player is in. Especially, if your player demonstrates that they are dominant at the level they are at. Because maintaining the proper level of competition is critical for development.
As stated earlier, you might start to ask yourself questions. Then, you might start feeling the pressure to move your player.
Which brings up some concerns, such as:
The other clubs cost more money.
The coach of the other team isn't that good, but the team is in a 'better' league.
They closed down the development academies near me. All that is left are ECNL or local leagues.
There isn't an MLS Academy for hundreds of miles.
I don't like the idea of MLS having control of my player's future.
These are all legitimate concerns.
But the question you really need an answer to is this:
Is there a way for my player to continue to develop without having to move clubs or play in a certain league?
The answer to this is yes, play up.
But you must understand the reality of this situation.
Playing up one, two, or even three years will not be a walk in the park. There will be an adjustment period.
It's going to be different.
Speed of play.
Less time and space on the ball.
Size of opponents.
No longer able to do whatever you want, whenever you want.
Playing up can be a big test. Playing up will challenge you technically, tactically, and physically, but playing up will be a massive psychological test.
It's something we have seen first-hand.
Brian Kleiban has been somewhat of a pioneer in playing players up. Not only playing individual players up but playing entire teams up. And not against scrubs, against some of the best teams in the world.
Against Ajax and FC Barcelona in MIC Cup. Against Manchester City and Xolos in foreign tournaments. Against domestic teams like FC Dallas in the Development Academy Finals.
Brian consistently played players up as a way of challenging them and furthering their development in all four categories: Technical, Tactical, Physical, and Psychological.
Once Brian started demonstrating ultra-success with full teams playing a year, or two years up, then all of a sudden the rest of the franchises and teams in the league started dipping their toes into playing up as well. We'll talk more about the benefits of playing entire teams up, or down, in next week's episode.
One notable case of an individual player playing up is Uly Llanez.
Uly was born in 2001. When playing age-appropriate, he demonstrated that he was far superior in the technical category. Thanks to proper coaching from Brian, Uly was also very advanced tactically. Physically, he was never the biggest player on the field, but he wasn't the smallest. All things considered, he was clearly a cut above the rest of his peers in the 2001 age group.
So, for the majority of his youth career, he played up. Mostly with and against the 2000s. But after a short while, he needed another challenge.
And then, another.
And then, another.
By the time Uly turned 16, he was playing against grown men in the USL. He also trained on many occasions with LA Galaxy's first team, alongside the likes of Zlatan, Jona Dos Santos, and Gio Dos Santos, without issue. This was a big confidence boost.
He played up an entire cycle with the U.S. National Team at the U20 World Cup.
Soon thereafter, he made his debut with the full U.S. Men's National Team and scored the games only goal from a penalty kick.
These were all psychological tests for Uly. Every time he played up he had to readjust. Not just his execution on the field, but also his mindset.
The experience of playing up and being in ultra-competitive environments throughout his youth career helped prepare Uly for an even bigger psychological test. The challenge of moving halfway across the world, by himself, without knowing the language, to compete for a spot on the roster of a professional club in one of the toughest leagues in Europe at the age of 18.
There is more to Uly's story that we'll discuss in future episodes, but the takeaway here is that playing up can be a valuable development tool and is a viable solution to the competitive environment problem.
If you need to be challenged, play up. If you're facing the decision of finding the right competitive level for your player, play up. If you think you're ready for the next level, play up.
---
Never miss new episodes: