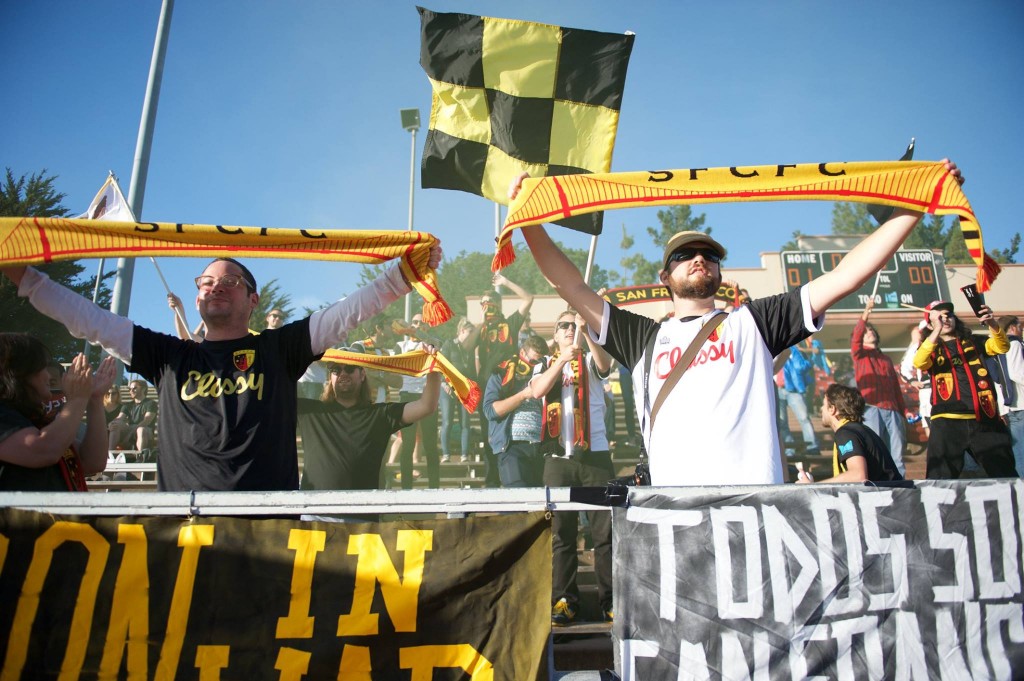 A long time ago, in a soccer galaxy far, far away… Jacques Pelham founded "The Football Garden."
And then, in another galaxy, he decided to start a professional soccer team.
First things first… what was The Football Garden?
It was a niche soccer blog and podcast, and the place where many people were first introduced to guys like Kephern Fuller and Tom Byer. The Football Garden is also where Gary and Brian Kleiban were first interviewed for any sort of podcast.
It was a place for hardcore soccer guys to get a real taste of quality soccer talk outside of the watered down mainstream media. Jacques was covering what was happening at the cutting edge of youth soccer development and talking about promotion/relegation before it was really a household buzzword on Twitter.
And damn, it broke my heart when Jacques stopped writing and producing podcasts. (But it opened the door for someone to fill his shoes. For some reason, I decided to try.)
Jacques is also the Founder of San Francisco City F.C., a fourth division professional team based in Northern California. This where he spends most of his time now.
And understandably so.
Starting a professional soccer team from scratch is no easy task.
In this episode we talk about:
Why he stepped away from The Football Garden blog and podcast

The decision to start San Francisco City F.C.

H

is fight with NPSL and market exclusivity

Where he stands on pro/rel today
It is with great pleasure that I bring you  this long overdue episode with the man who inspired me to create a podcast of my own. I hope you enjoy this episode of the 3four3 podcast with Jacques Pelham.