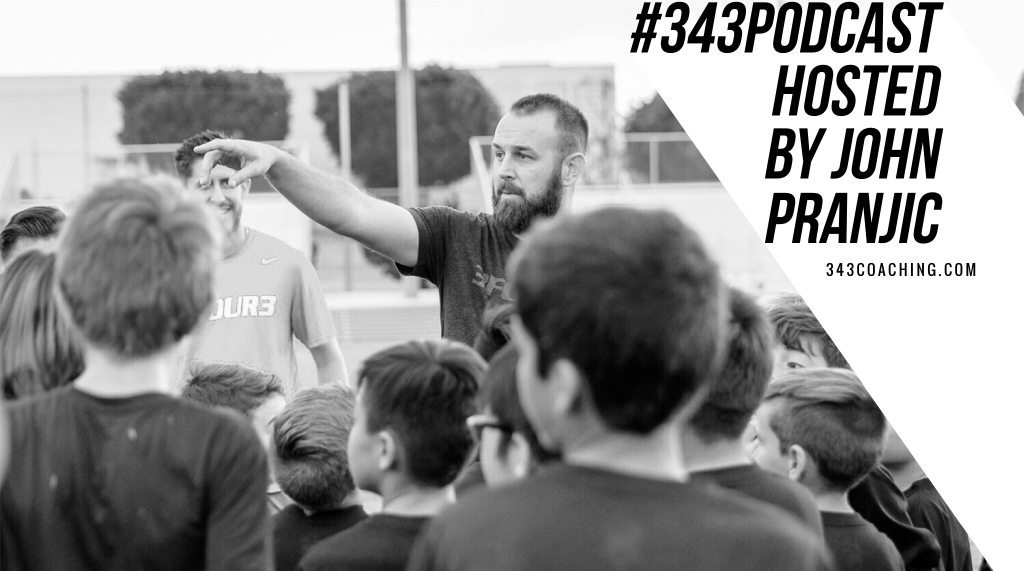 Zach Jonker is someone that I am excited to introduce you to.
First and foremost, he's a soccer guy that has been through many of the ups and downs that I have personally experienced. The same ups and downs that you too have probably experienced.
He is from a rural area that has little access to the big gaming circuits. He coaches high school soccer. He has a desire for more coaching education but is aware of the roadblocks and gatekeepers.
And like me, and like you, Zach gravitated towards 3four3 because it's a disruptor.
In this episode, we discuss:
His coaching and playing background and how that has impacted his life.
How he runs a club that consists of roughly 400 players.
Bounce Athletics, which is now the podcasts very first sponsor.
You'll be hearing more about his company, their products, and special offerings in future episodes. The deals are live as of January 1st, 2019 and you can visit Bounce Athletics online to see what they have or email info@bounceathletics.com to start your first order of camp soccer balls or training vests. Just mention that you're a 3four3 listener or member and they'll hook you up with 10% off of your first order.

Be sure to check out all of the information for the 3four3 coaching education programs, and our soon to be released individual player education program. We haven't quite figured out a name for that one yet, but it's a legit solution for what a player can do outside of the team training environment. And it's coming soon. Real soon. So get your name on the list now and we'll tell you when registration opens.
---
Other relevant episodes and resources:
---
Never miss new episodes: