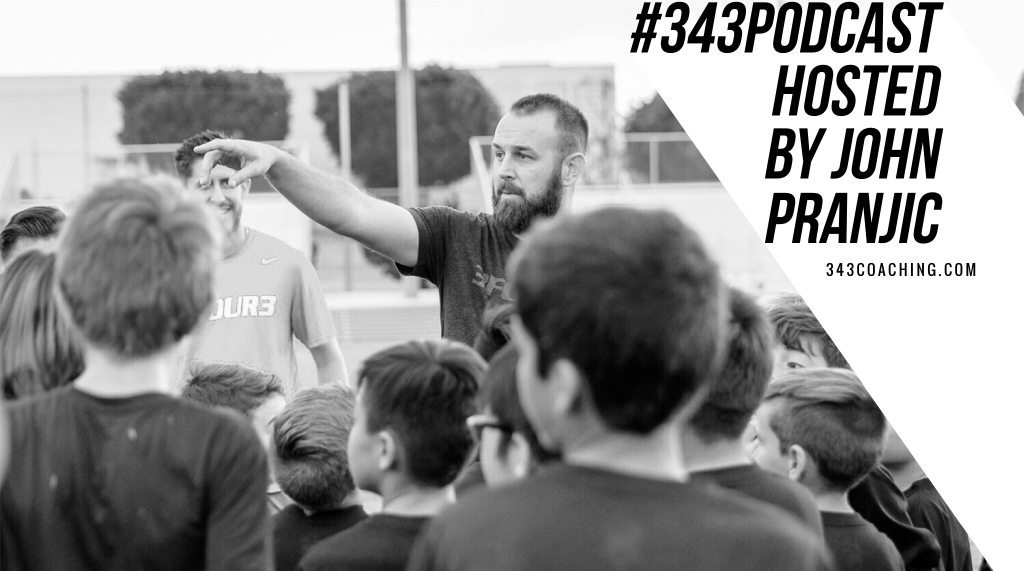 Michael Prunty is a college and high school soccer coach from Cedar Rapids, Iowa.
He found 3four3 around the same time that I did. (We both estimated 2009.)
Over the years, Michael and I have exchanged messages and Tweeted back and forth. But this conversation you're about to hear is the first time we actually spoke to each other.
You're going to hear Michael talk about coaching education. He has some strong feelings about the way we teach the game here in America. He went as far as starting a website to share his thoughts.
Here are a few lines from his website:
"The purpose is to develop a site for myself that I can document and share my continued growth as a coach. At this point in my coaching journey, I felt isolated and was searching for places to grow and be mentored. I had grown disenchanted by the current coaching education set-up. I had completed my courses through the NSCAA and felt those courses really helped to develop my earlier methods and also provided me the tools to examine the "why" behind my work. They provided me with a base to work from, but that is not enough for a coach to reach their potential. Informal education through watching other coaches work, social media, and personal reflection has proven to be just as important in my growth as a coach."
Here are links to Michael's website and to his Twitter.
One of Michael's former players, Mandy Pocho, has already been on the show. He actually encouraged Mandy to reach out to us when she first moved to California and she made the drive from the Bay Area to Orange County just to hang out and BBQ with the 3four3 crew.
---
Visit Bounce Athletics online to search products and take advantage of the discount they are offering 3four3 listeners and members. When you're ready – email info@bounceathletics.com to start the order process and mention 3four3 to get 10% off your first order.
---
Other relevant episodes and resources:
---
Never miss new episodes: